By Stacey Flores Chandler, Reference Archivist
When you work where you live – as both President John F. Kennedy and writer Ernest Hemingway often did – pets tend to show up whenever they like and remain unbothered by workplace behavior rules. In the hope of adding some joy (and historical knowledge!) to your day, here's a selection of photographs from the John F. Kennedy Presidential Library's archival collections that involve cute animals living their best lives.
Cats
The first of many pets to move into the Kennedy White House was Tom Kitten, whom the Associated Press described as "a cat of undetermined age and dubious background." Tom Kitten's arrival caught the attention of press photographers, and he tolerated their interest long enough for a photo shoot in January 1961.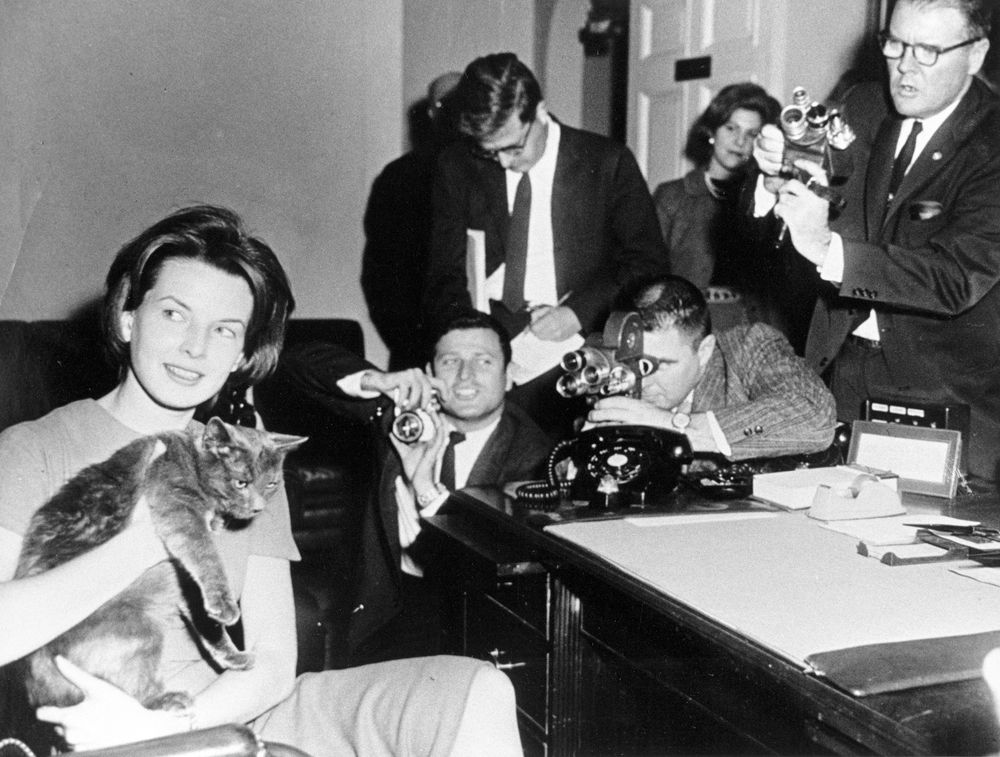 But the majority of the cats in our archives come courtesy of writer and cat aficionado Ernest Hemingway. In addition to Hemingway's papers, the Library has several photograph collections that document the writer's life and career – and his many, many cats doing cat activities, including sitting on various objects, interrupting people who are trying to work, and putting their faces into things.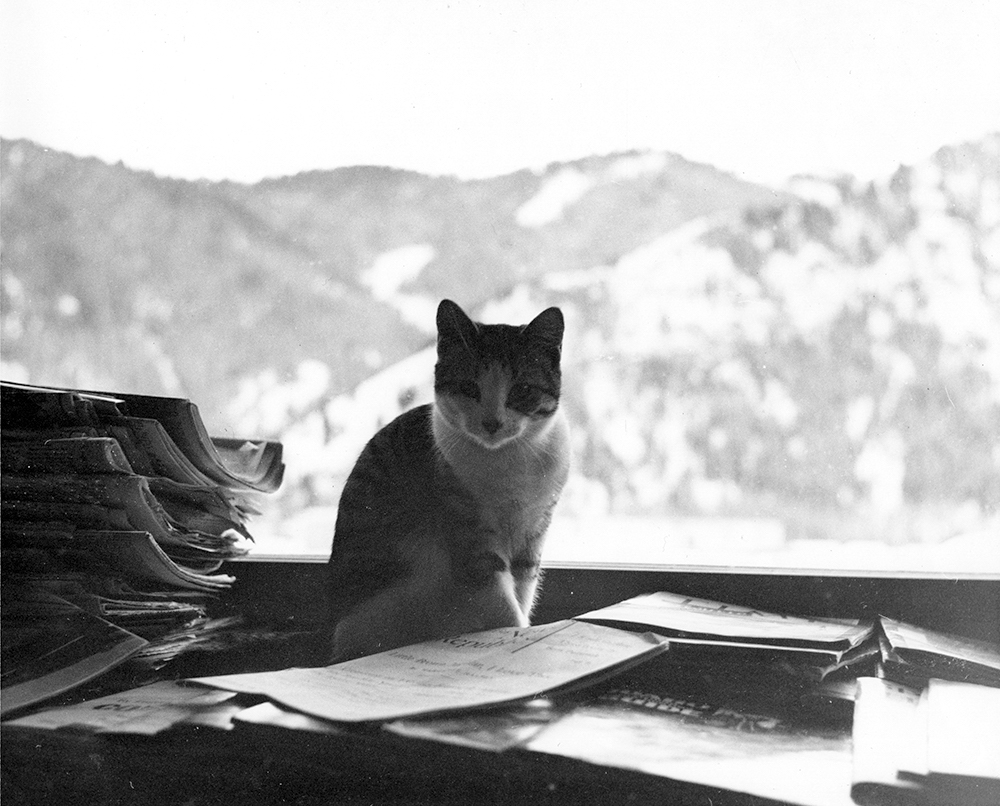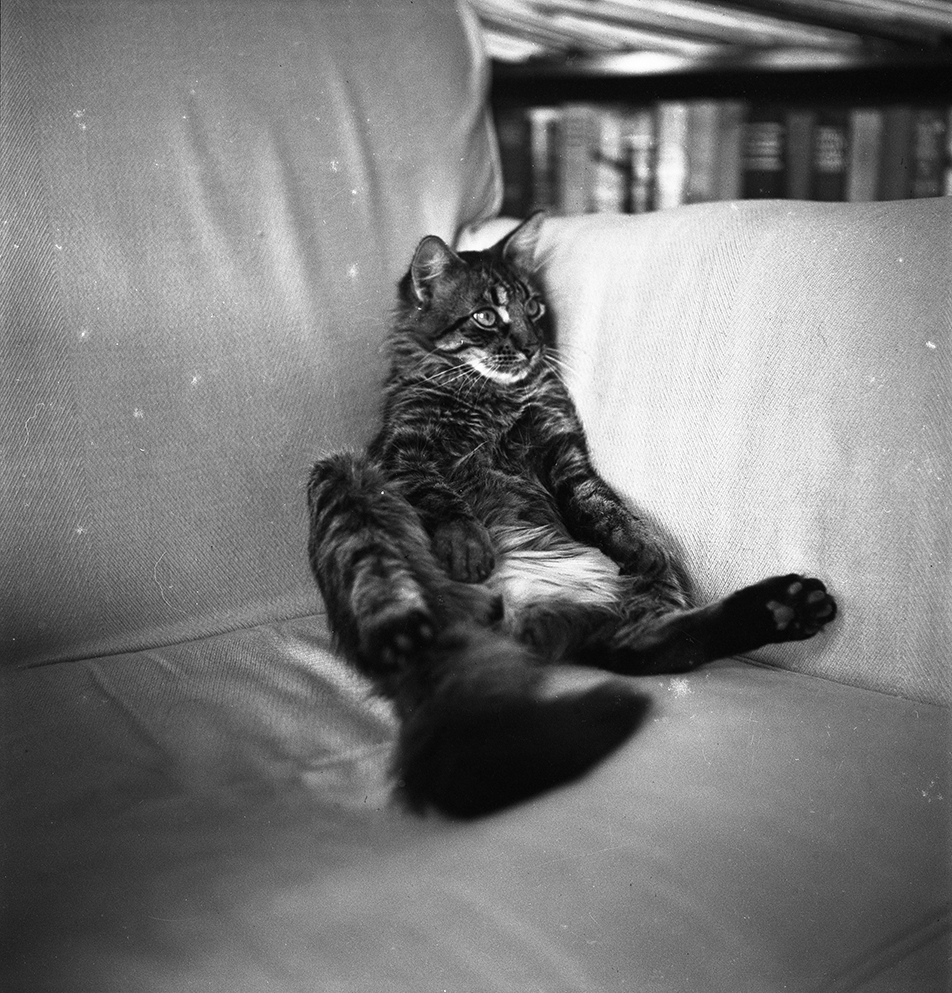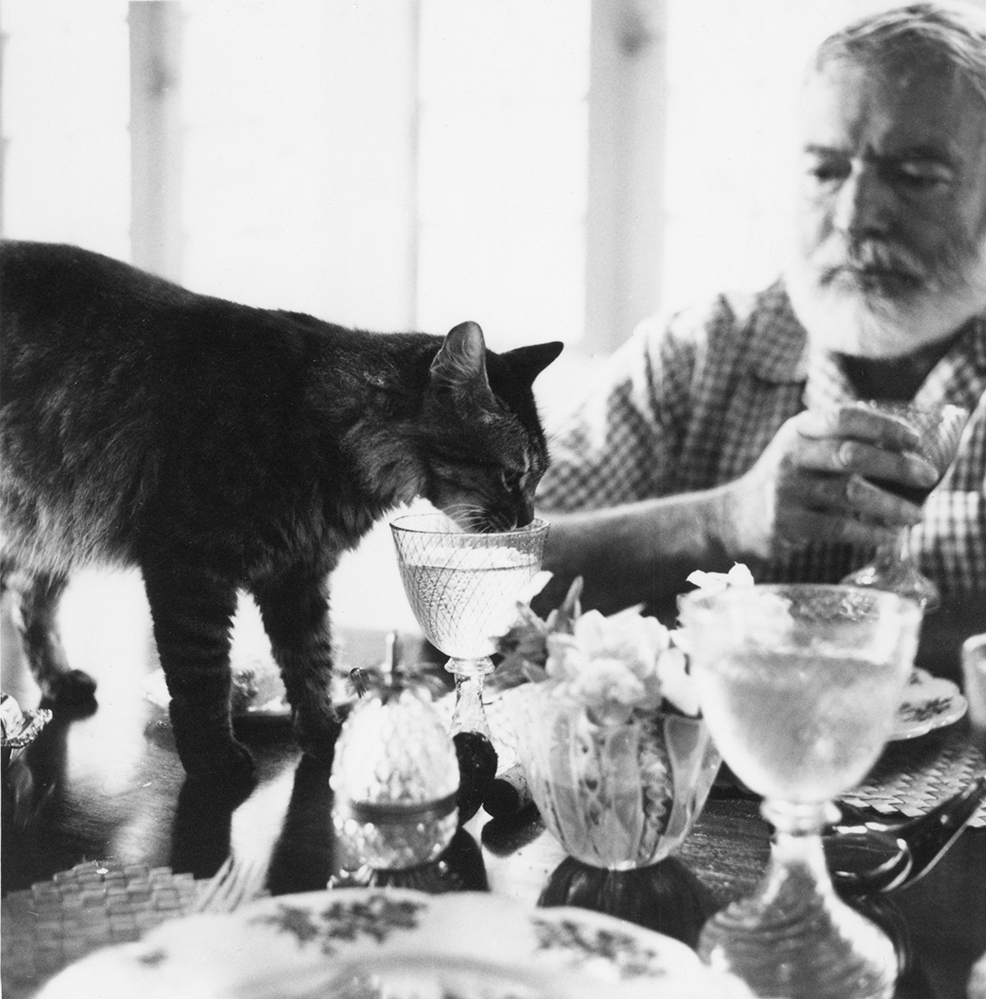 Dogs
John F. Kennedy seemed to be more of a dog fan himself; despite a documented allergy, he had dogs around for most of his life. He and Jacqueline Kennedy already had one dog in the family when they moved into the White House – a Welsh terrier named Charlie – and they would add Clipper, Wolf, Shannon, Pushinka (a gift from Soviet Premier Nikita Khrushchev), and Charlie and Pushinka's four puppies over the course of the administration. Luckily, White House photographers were always ready to capture the contributions of these and other very good dogs in the Kennedy orbit.
In his oral history interview, unofficial White House "dog wrangler" Traphes Bryant describes teaching Pushkina how to play on Caroline Kennedy's slide: "President Kennedy asked me how I taught Pushinka to climb the ladder and slide down the chute. I told President Kennedy I moved a peanut up step by step. He laughed when I showed him the pictures."
Other First Dogs are pictured in the White House Photographs collection enjoying such favorite dog hobbies as sitting on human furniture, eating treats, following people around, and getting pets.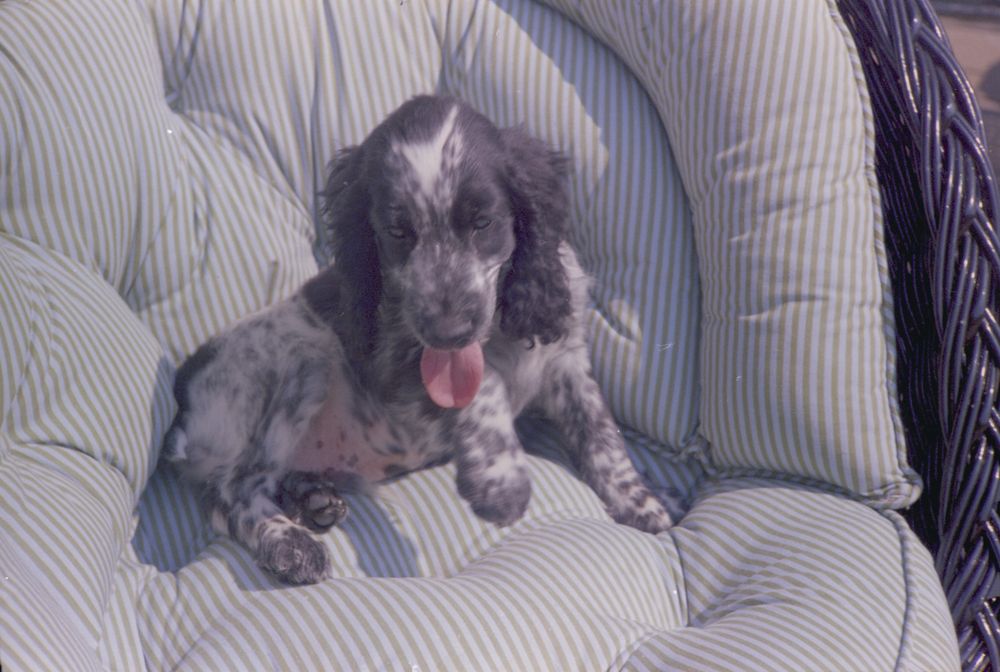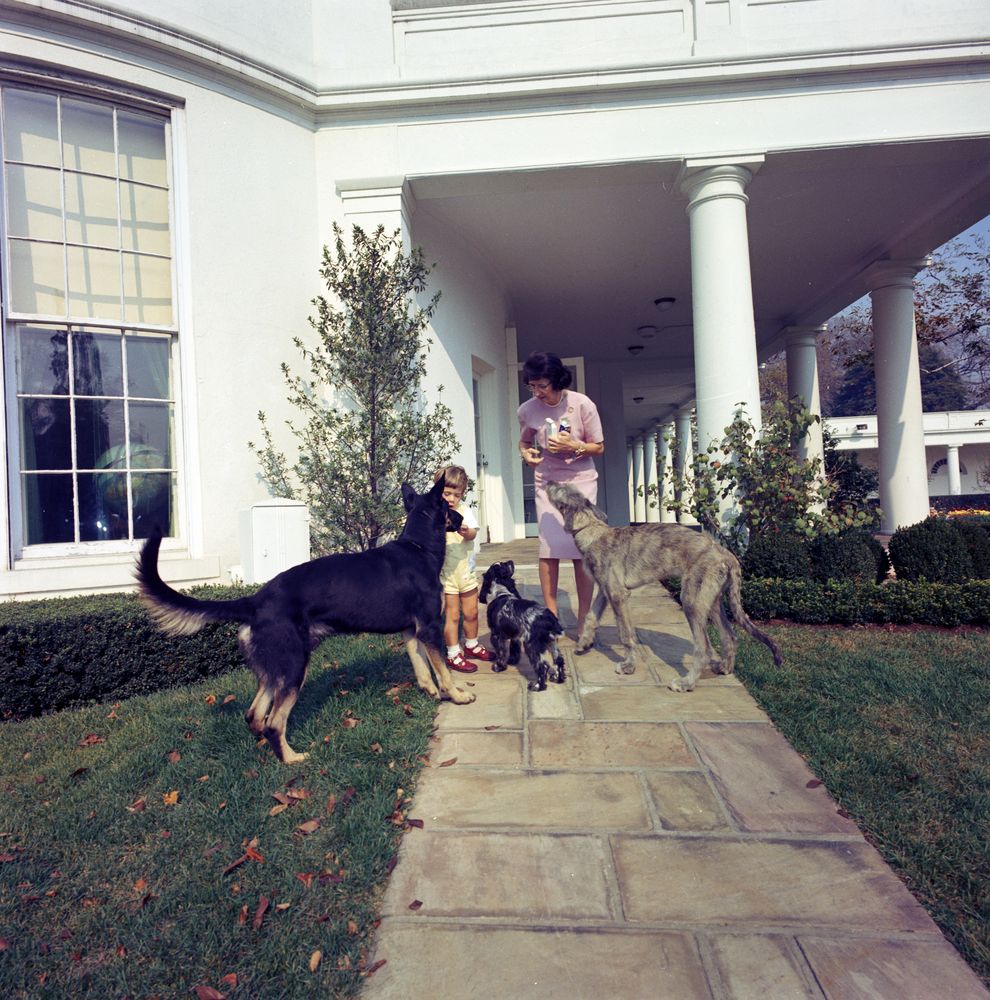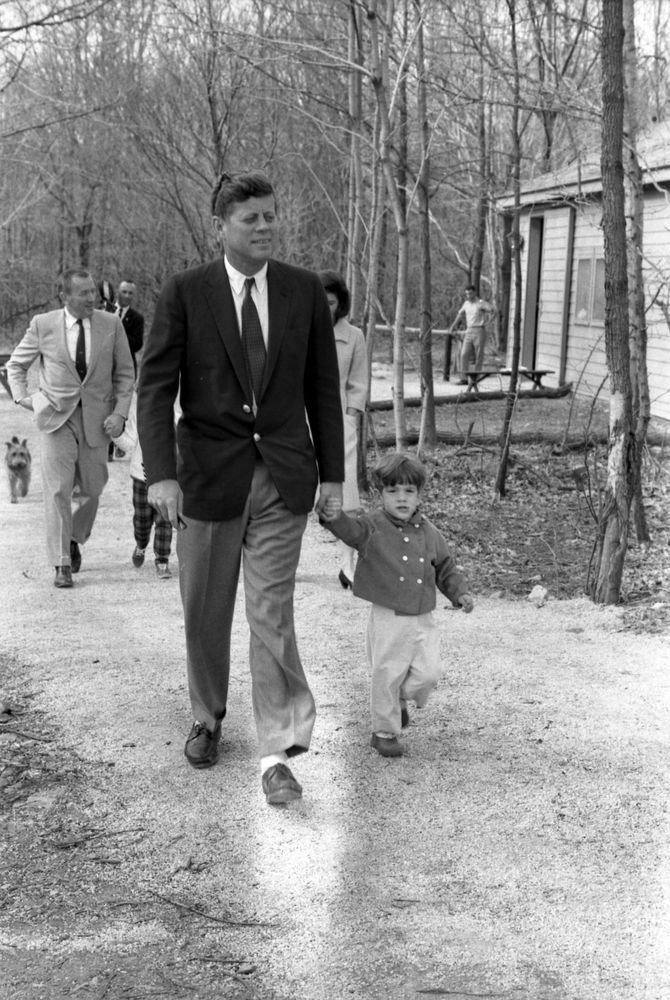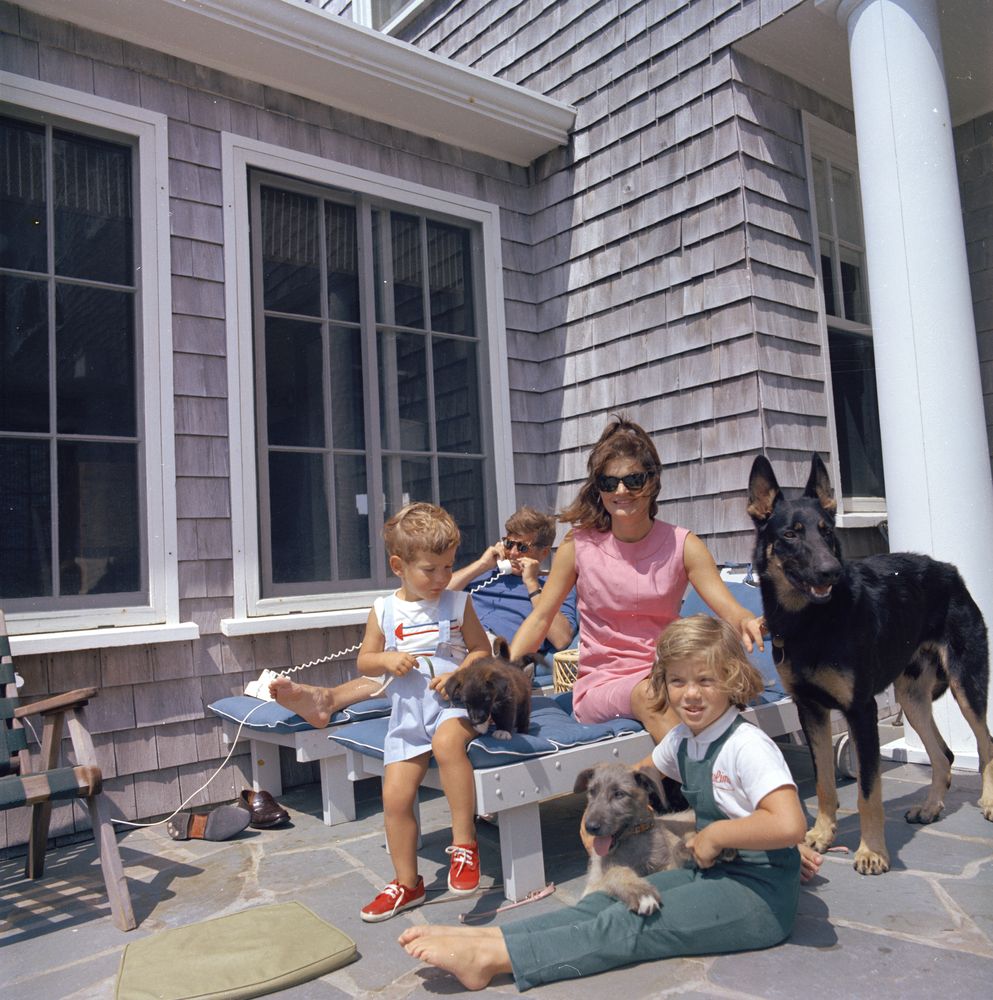 ponies
The Kennedys also had a number of ponies and horses, including one of the most famous Presidential pets: Caroline Kennedy's pony, Macaroni. Macaroni and his fellow ponies Tex (a gift from Vice President Lyndon B. Johnson) and Leprechaun (a gift from President Éamon de Valera of Ireland) were most often found exploring the grounds at the White House and other Kennedy homes. The ponies can also be seen taking the time to ignore meetings between world leaders and topple the President of the United States onto the ground.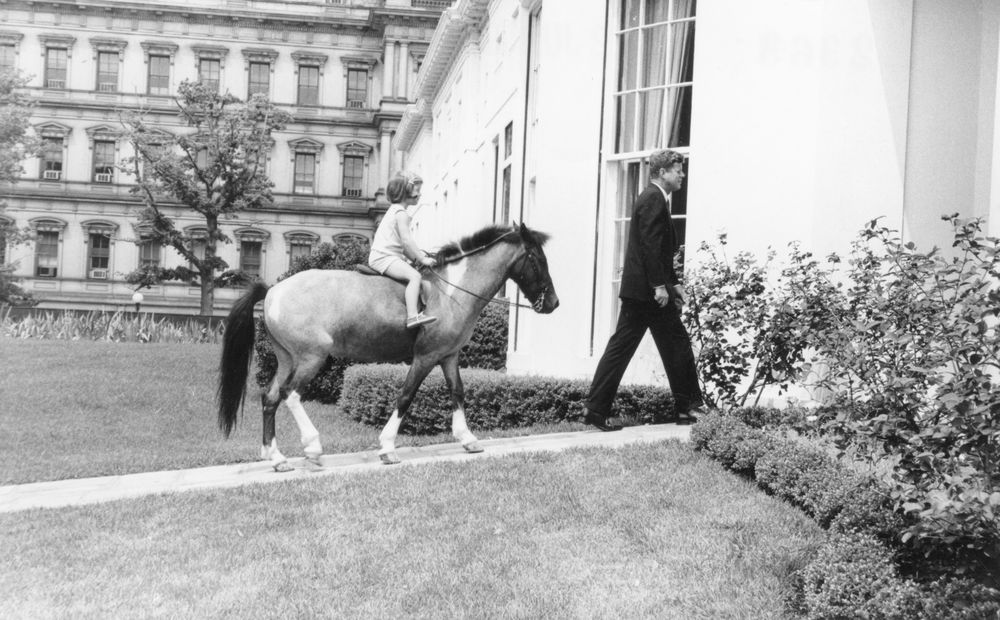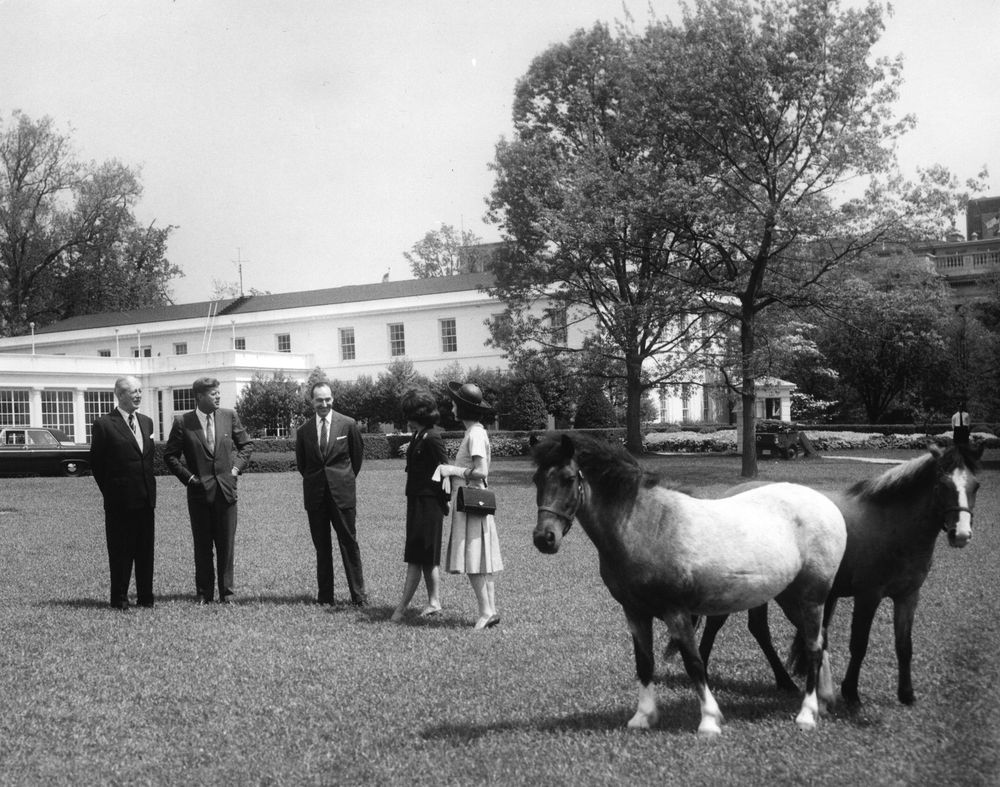 Happily, these photographs represent only a small selection of the fun animal content in our archives. You can check out more archives animals on our website, and keep an eye on our blog for future animal-related posts. Meanwhile, remember to wash your hands often – even if you haven't just fed a deer!