By Nicola Mantzaris and Laura Kintz, Archivists for Photographic and Textual Digitization
One of the largest and most heavily used collections at the JFK Library is the White House Photographs collection. The nearly 30,000 still photographs taken by White House and National Park Service staff photographers document President John F. Kennedy's official activities as the 35th President of the United States, including meetings, state dinners, and other social events at the White House, the President's domestic and international trips, as well as his personal family life.
It has been a long-term goal to digitize the collection in full and make it accessible to the public online. While we are almost two-thirds of the way there, we still have a fairly large backlog of previously scanned images of photographic negatives and prints from this important collection. We continue to focus on cataloging the White House Photographs backlog, even when work plans and other projects direct our attention elsewhere.
In this cataloging update, we invite you to enjoy the following highlights of recently-published White House Photographs: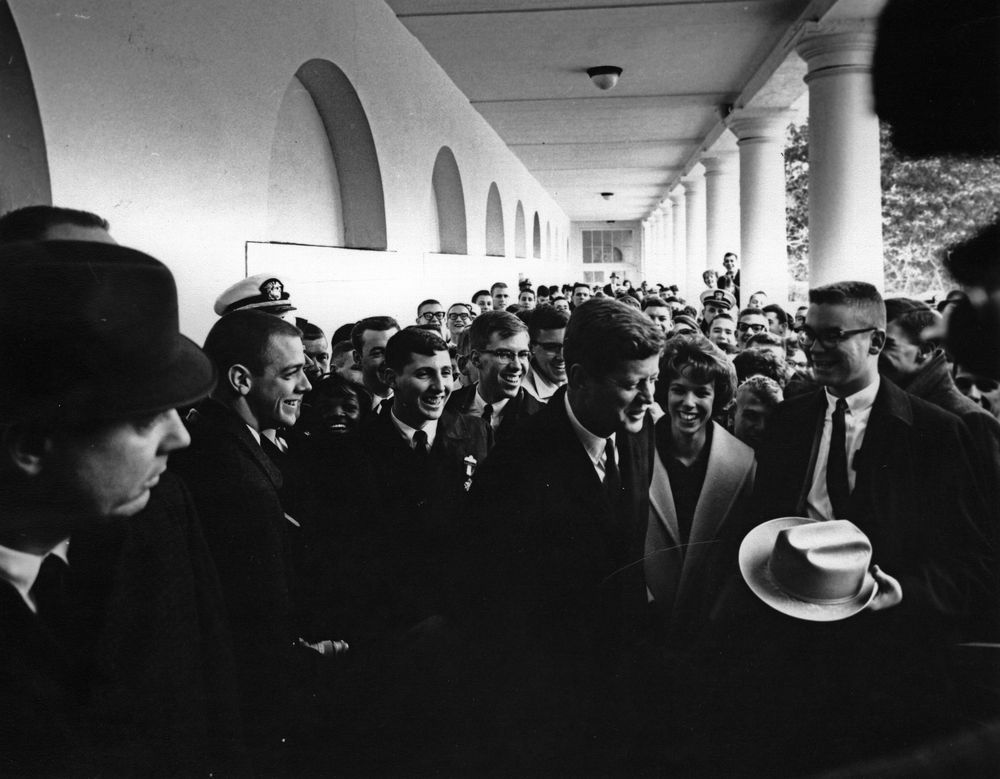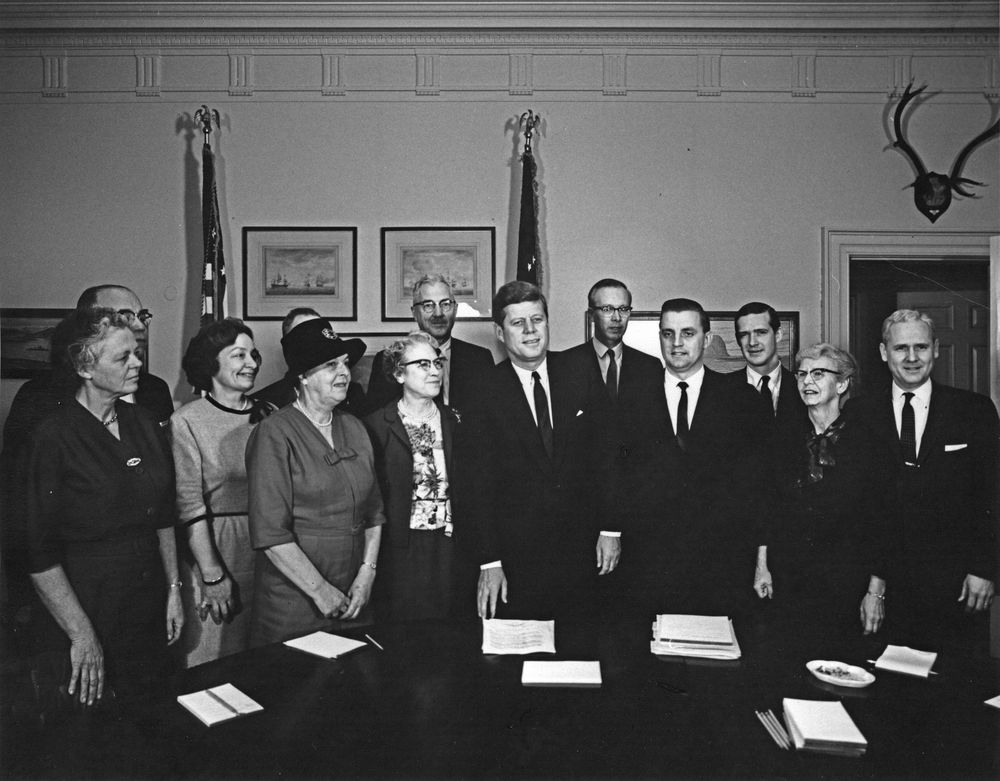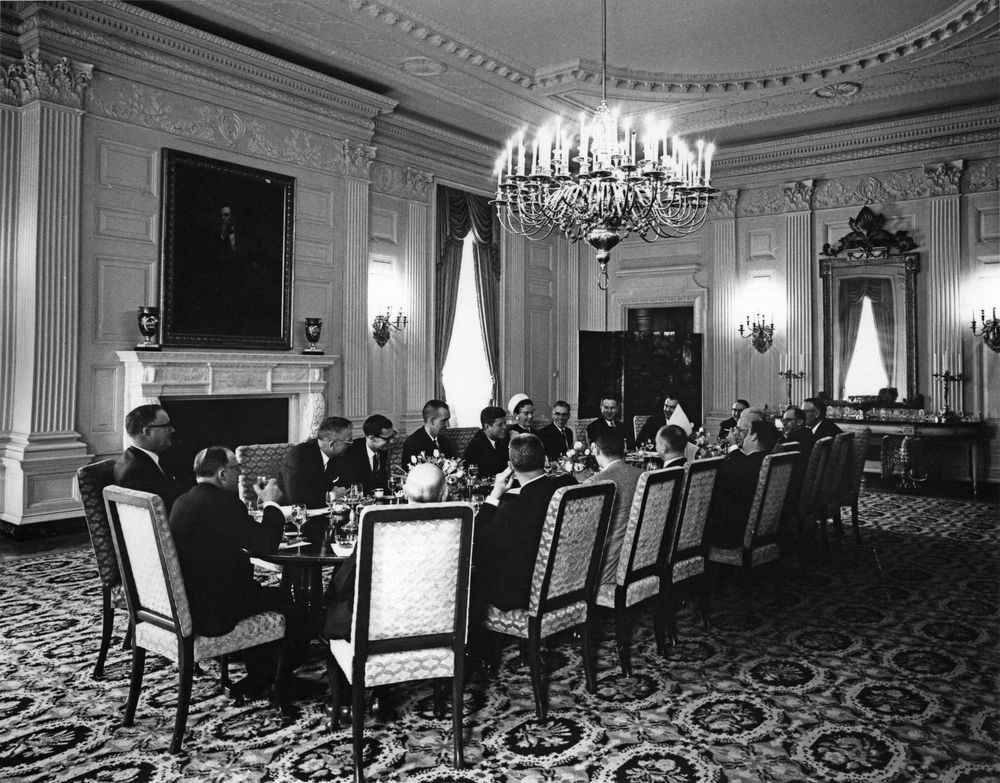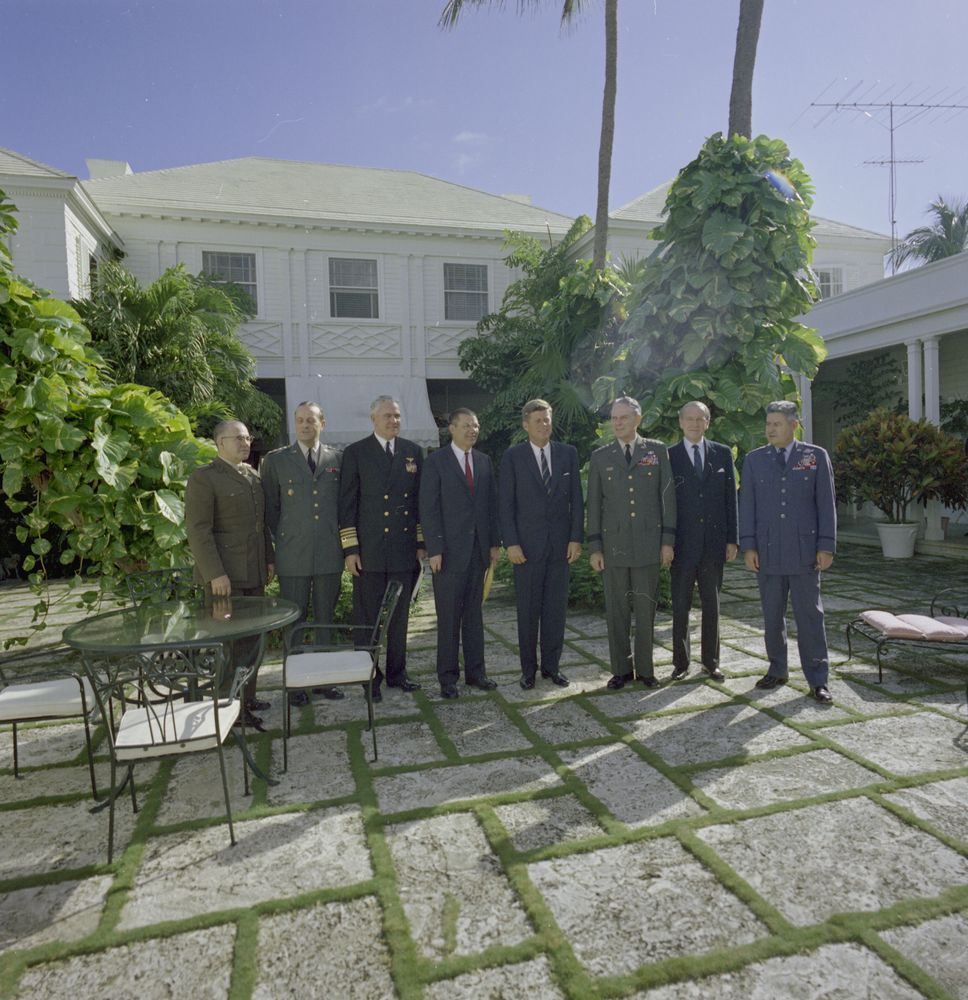 To view the complete list of recently-cataloged White House Photographs events from this update, follow the links below:
JFKWHP-1962-12-27-B. Meeting with the Joint Chiefs of Staff (JCS), Palm Beach, Florida 10:15AM
JFKWHP-1962-12-27-C. Meeting with Cuban Exile group leaders, 4:00PM
JFKWHP-1963-01-28-C. Signing – Reclamation Contracts: Columbia Basin Project, San Luis Unit, 3:45PM
JFKWHP-1963-01-28-D. Meeting with the US Advisory Commission on Information, 4:30PM
JFKWHP-1963-01-31-A. Meeting with the Consumer Advisory Council, 10:00AM
JFKWHP-1963-01-31-B. Presentation of the American Heart Association's "Heart of the Year" Award to NATO (North Atlantic Treaty Organization) Supreme Commander General Lauris Norstad, 12:00PM
JFKWHP-1963-02-01-A. Visit of the Senate Youth Group, 9:30AM
JFKWHP-1963-02-01-B. Swearing-in ceremony for David Lawrence, Chairman, President's Committee on Equal Opportunity in Housing, 12:10PM
JFKWHP-1963-02-01-C. Luncheon for Wyoming Publishers & Editors, 1:00PM
Click here to browse all digitized content from the White House Photographs collection.