By Christina Fitzpatrick, Processing Archivist and Stacey Flores Chandler, Reference Archivist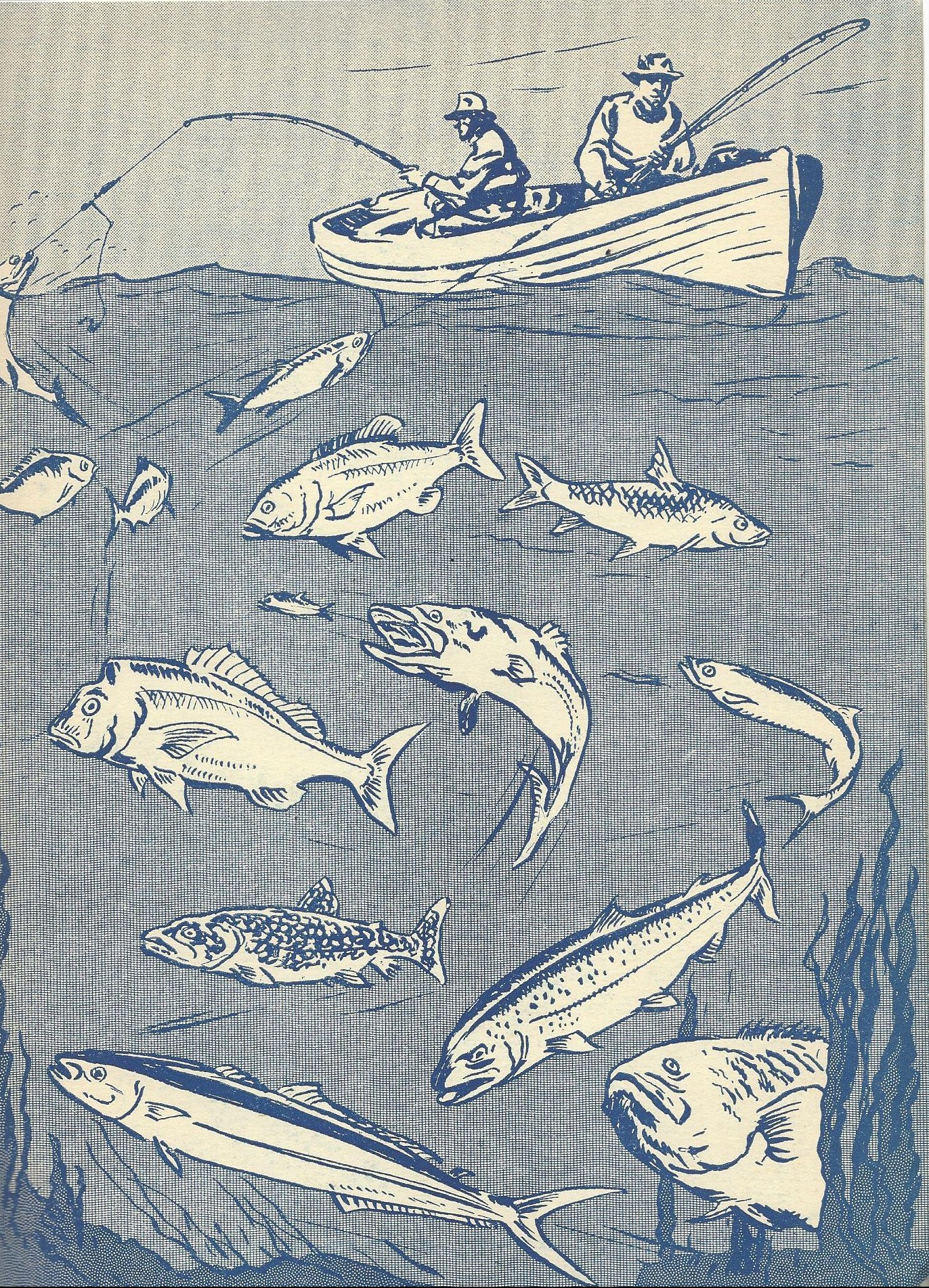 We are pleased to announce the opening of a collection of materials kept by Francesca LaMonte, a noted ichthyologist who helped found the International Game Fish Association (IGFA), worked as Assistant Curator at the American Museum of Natural History from 1920 to 1962, and was informally referred to as a "fish authority" for writer Ernest Hemingway. The Francesca LaMonte Personal Papers collection joins over twenty other collections at the John F. Kennedy Presidential Library that contain some materials related to Ernest Hemingway's work and life (for more information about how these collections came to the Library, check out our blog post).
Francesca LaMonte was an expert on game fish and published numerous scientific papers as well as several popular game fishing guides, and her research expeditions contributed to advancements in the angling conservation movement. Her work also put her in contact with prominent members of the IGFA, including Michael Lerner, William King Gregory, Van Campen Heilner, and Ernest Hemingway, an avid fisherman who included detailed descriptions of sport fishing and game fish in his writings.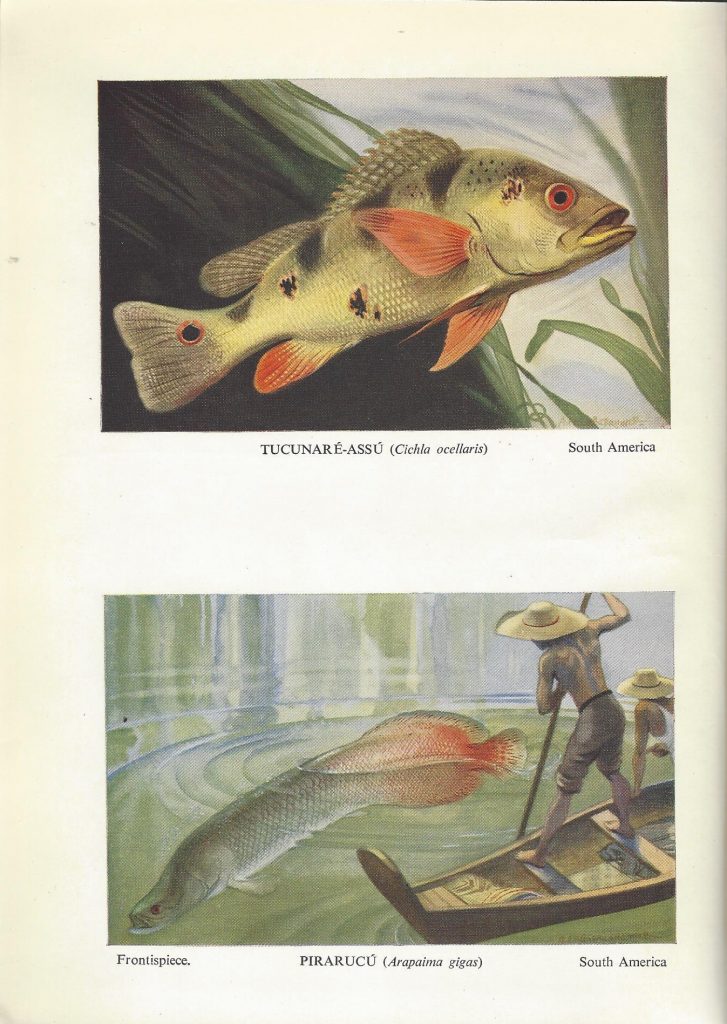 This small collection consists of one file retained by LaMonte regarding an article by Ernest Hemingway titled "Cuban Fishing." LaMonte solicited the article for a book on sport fishing that she was co-editing with Brian Vesey-Fitzgerald, published as Game Fish of the World in 1949. The papers include a typed manuscript (known as a "typescript") for "Cuban Fishing" with handwritten edits by Hemingway, correspondence between LaMonte and Hemingway, two photographs of Havana, and the original file folder this material was housed in.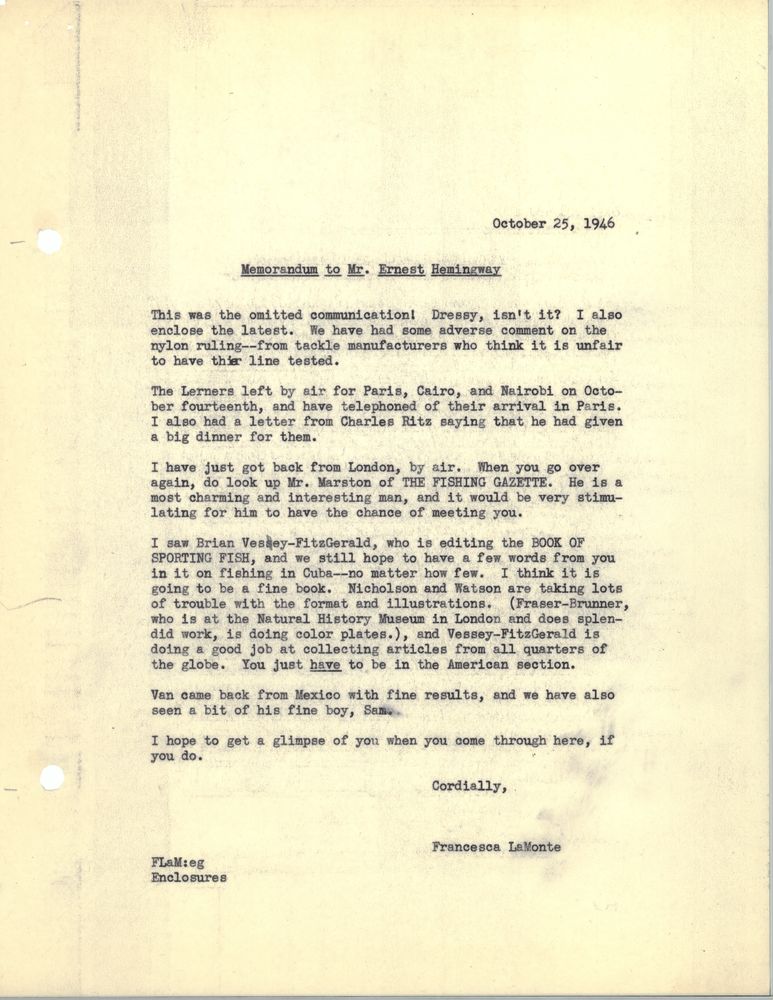 This collection adds to the Library's existing holdings related to LaMonte and the "Cuban Fishing" article: the Ernest Hemingway Personal Papers include two drafts of "Cuban Fishing," some of LaMonte's publications collected by Hemingway, and additional correspondence between LaMonte and Hemingway; the Museum Ernest Hemingway Collection also contains several letters from LaMonte to Hemingway. Researchers are encouraged to consult each of these collections for a broader view of their relationship, as well as Hemingway's work on "Cuban Fishing."
All are welcome to visit the Library to work with these collections, and you can make an appointment by contacting an archivist at Kennedy.Library@nara.gov.
The Francesca LaMonte Personal Papers are the generous gift of the John F. Kennedy Library Foundation, the non-profit organization that supports the work of the federal John F. Kennedy Presidential Library. View the collection's full finding aid here.