By Jennifer Skarbek, Graduates Student Intern (Simmons University) 
To make sure that the materials in our archives are accessible and properly cared for with current preservation techniques, archivists at the John F. Kennedy Presidential Library sometimes revisit our older collections. We're currently working on describing and preserving the Records of the Democratic National Committee (DNC), a collection that largely covers the DNC's work between 1952 and 1963. To correct preservation issues and update descriptions, we're now looking into every single box – roughly 1000 cubic feet of them! – and have come across all kinds of materials we wouldn't expect to find.
Presidential libraries' archives often house the records of their presidents' parties, and each library's collection covers the years since a president from that party was last elected. These collections can cover multiple presidential campaigns and are a trove of fascinating and often unexpected documents; many of the unexpected items we've found include various forms of the advertisements that play a huge role in political campaigns. Advertisements are an efficient way to spread a political message and provide an image that voters can recognize and tie to a particular candidate. Successful national campaigns tend to be easily recognized even decades later, as evidenced by the campaign poster designed by Donald Wilson for John F. Kennedy's 1960 campaign.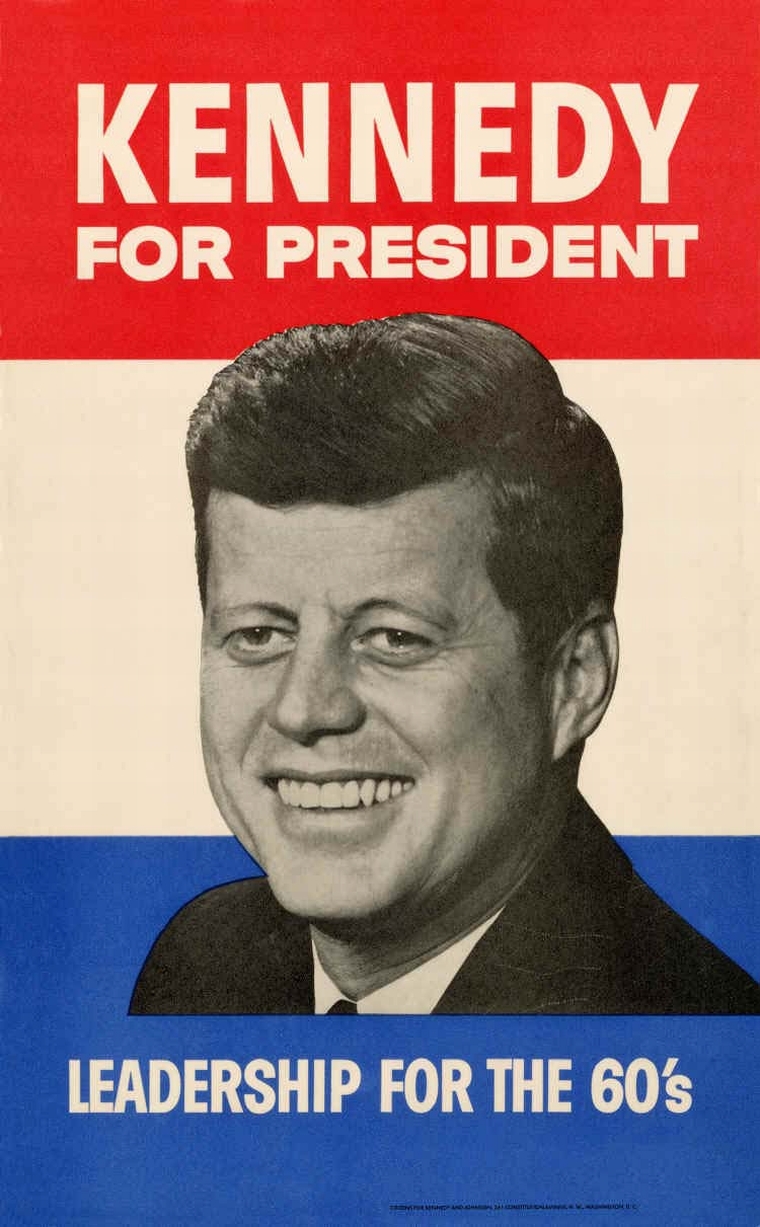 What we don't see frequently are some of the less conventional campaign ideas – at least, until their recent rediscovery in the boxes of DNC Records here at the Kennedy Library! In the course of preservation work, we've found that advertisers, manufacturers, and small businesses from across the country sent samples of promotional materials to the DNC for their consideration during presidential campaigns. Many of these items were hand drawn with the Kennedy/Johnson campaign in mind and included suggestions for slogans or images, such as these bumper sticker designs sent in by Kay and Clem Krieg of New Jersey.
More unusual pitches included novelty jewelry to draw support for Democratic campaigns, most commonly in the shape of a donkey, the political party's famous symbol. Jewelry and accessories ranged from gold donkey-shaped earrings to joke tie clips.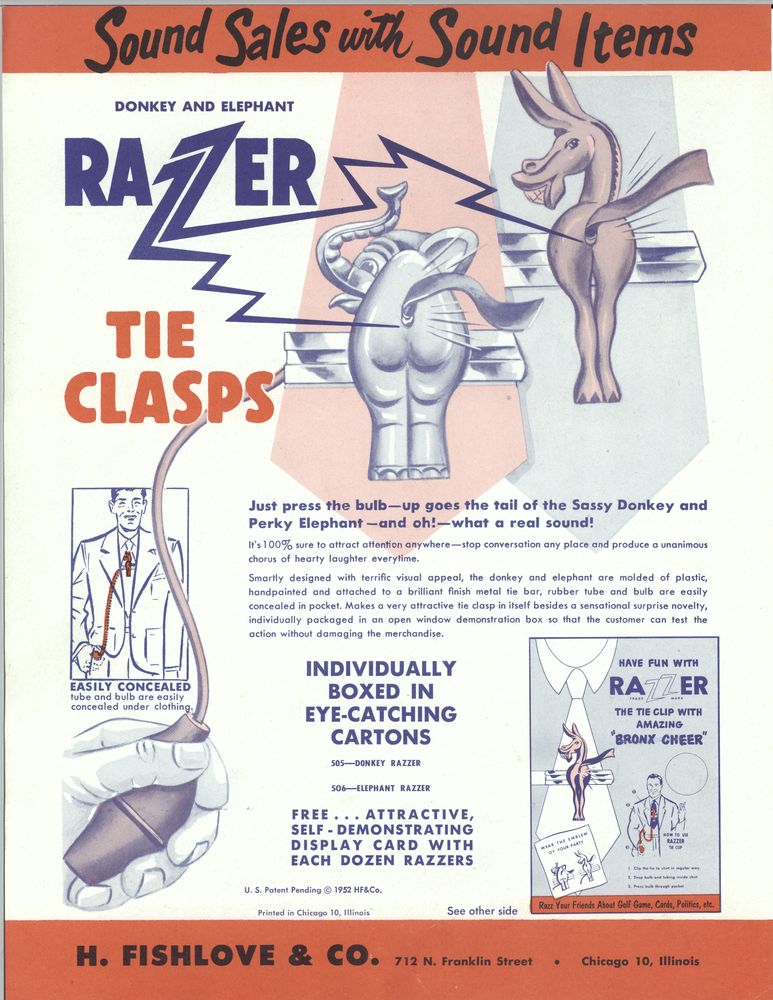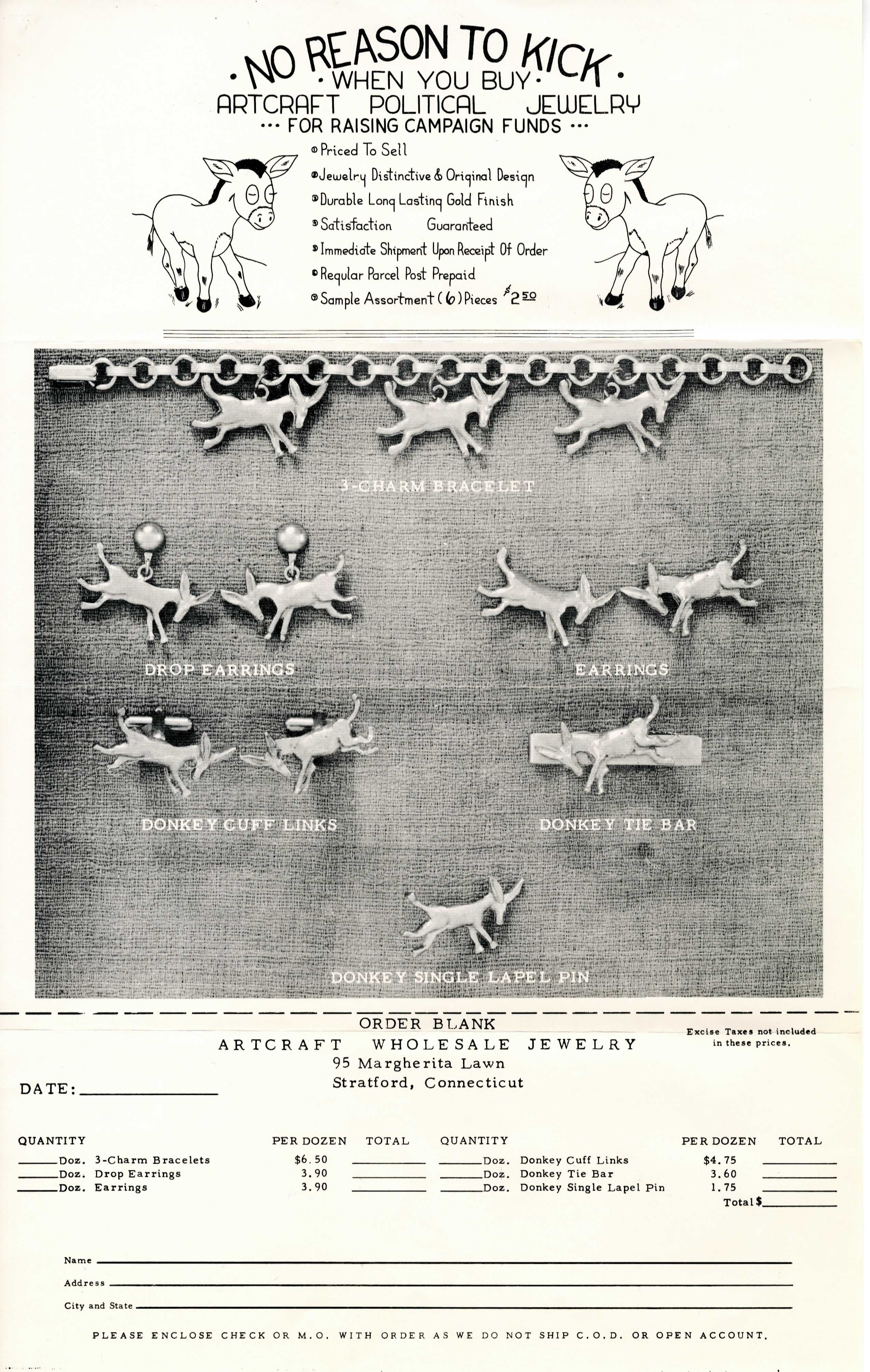 Some advertisers offered advice to target a particular demographic. Women were a particular focus for manufacturers and advertisers, who suggested that everyday items, such as emery boards and typewriter erasing shields emblazoned with Kennedy campaign graphics, would appeal to female voters.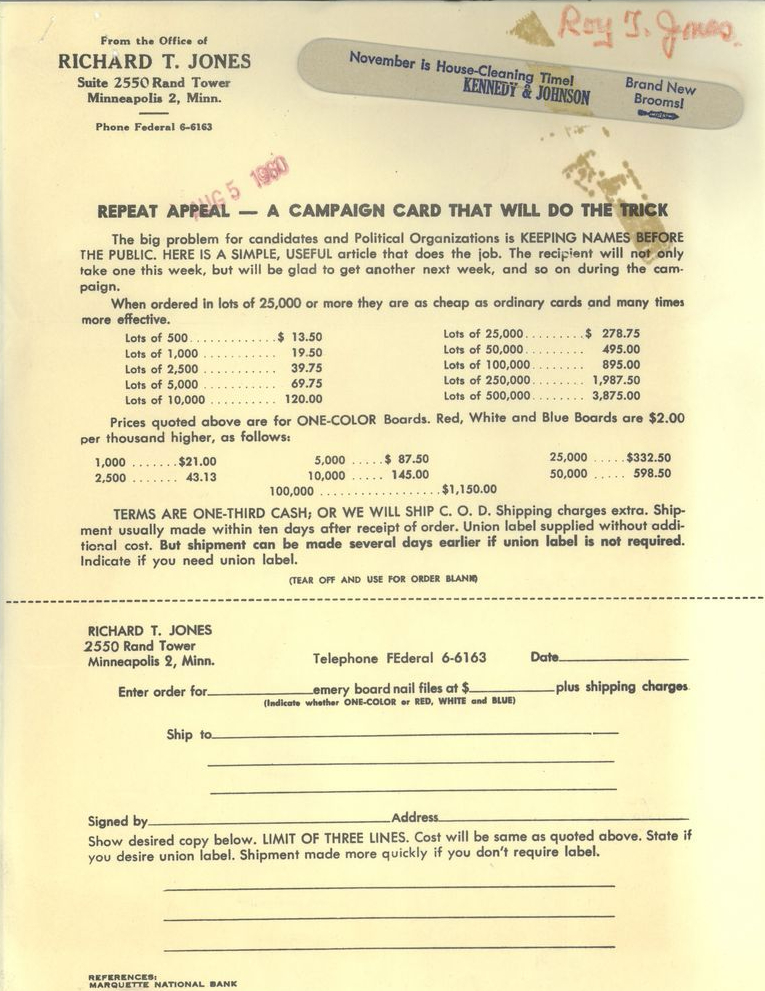 Some suggested that the campaign needed women voters to secure and sway the votes of men, while one maker of typewriter products (who proposed inviting voters to "Erase worldly problems by electing" Kennedy) noted: "After all, the ladies do vote today."
Other business representatives encouraged reaching out to children, offering toys that would presumably make their way into the homes of adult American voters. We've found samples of maze games and snapping toys for children that could be customized with campaign logos or slogans.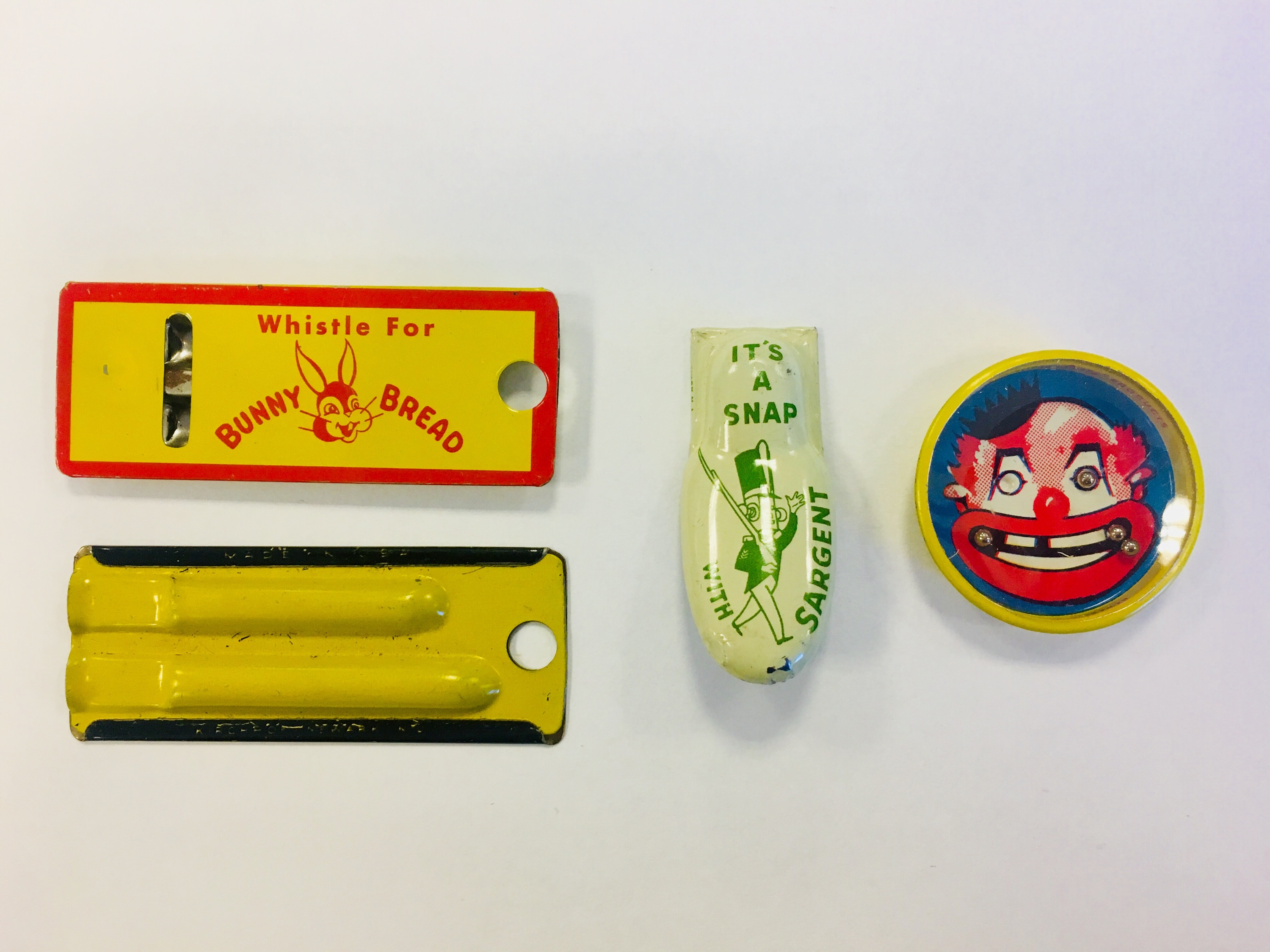 Designs for dolls and puppets were also submitted, including these paper-and-stick puppets of then-Senator John F. Kennedy, with his running-mate, Senator Lyndon B. Johnson, making an appearance on the reverse.
This spinning stuffed donkey head mounted on a stick, sent in by Mountain State Sales Co. of Colorado, drew mixed reactions from our team of archivists. But we discovered that the Young Democratic Clubs of America placed an order for ten dozen of them during the 1956 presidential campaign!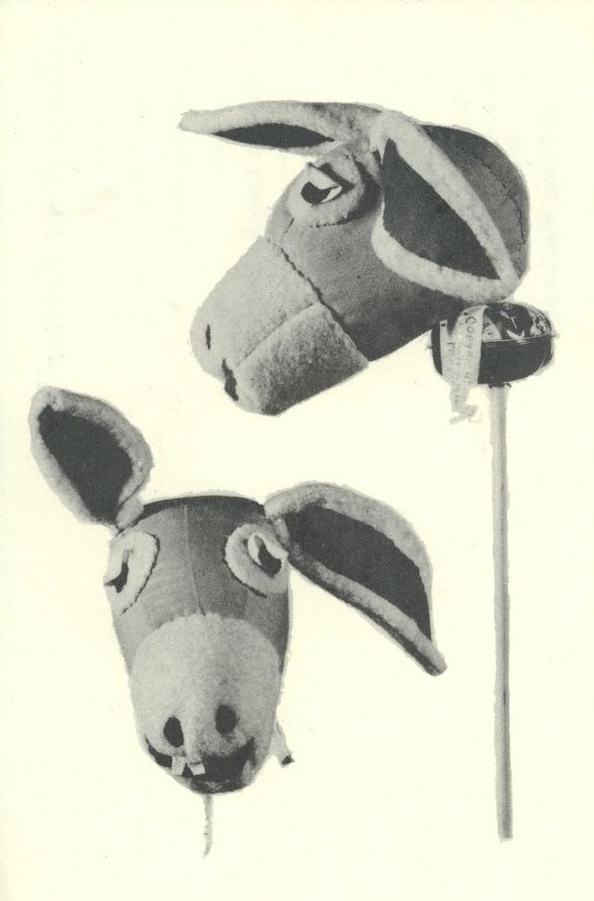 While we have evidence that Democratic campaigns around the country ordered some of these items for the 1956 and 1960 presidential campaigns, it appears that the DNC never used most of the submitted designs. However, the prototypes and pitches have a home in the DNC Records collection here at the JFK Library, preserved as documentation of the history of political advertisement and outreach – and as a reminder of what the 1960 presidential campaign could have looked like!
To learn more about the records of both the Democratic National Committee and the Republican National Committee held across the Presidential Libraries, search the National Archives Catalog!