(This post was published on our previous blog on 6/13/2012.)
By Jessica Green, Former Graduate Student Intern (Simmons University)
The document pictured below is from the Ernest Hemingway Collection at the John F. Kennedy Presidential Library. We think it may be a rebus or another type of pictogram that uses pictures to represent words, parts of words, or phrases. Can you help us solve this puzzle?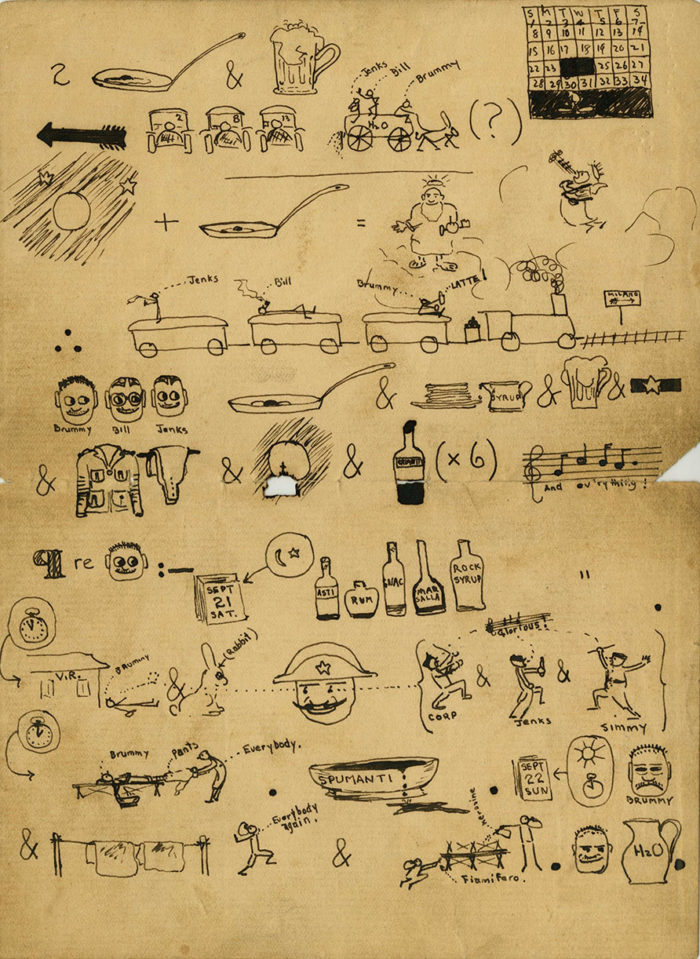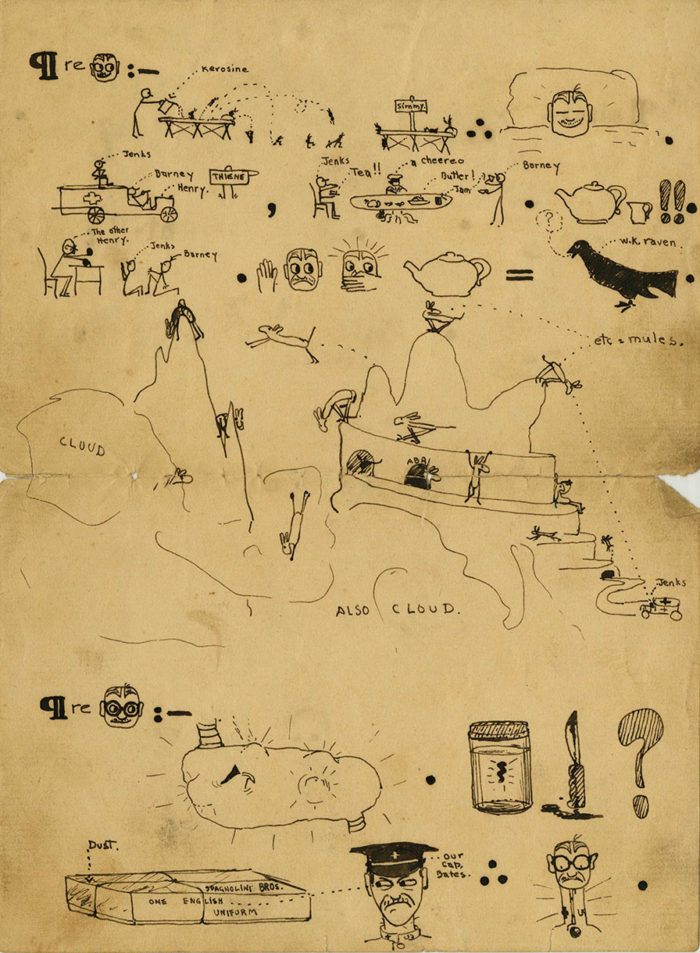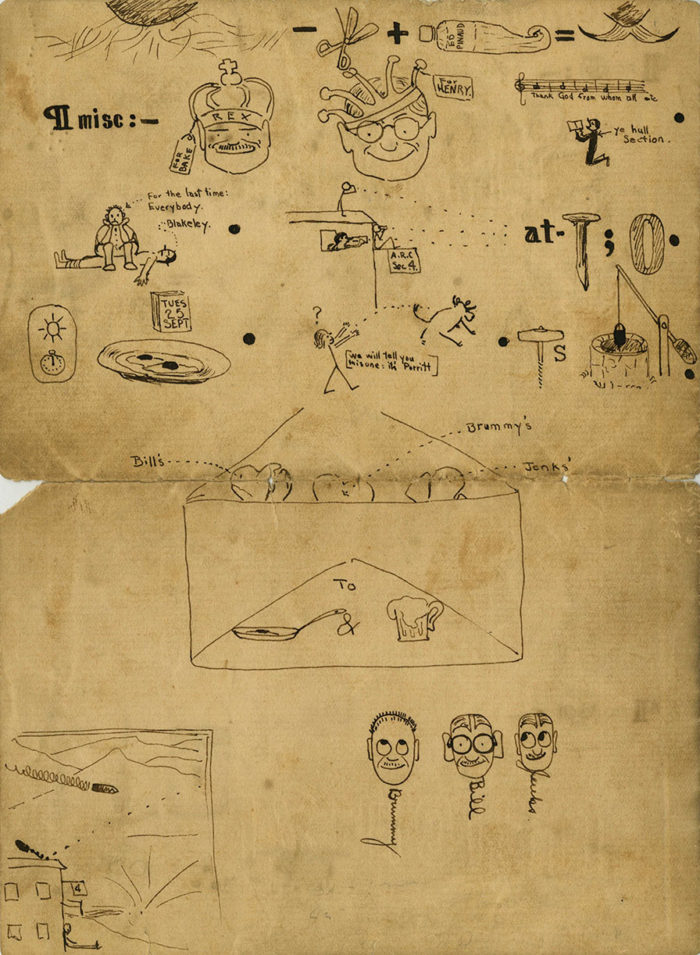 The dates specifically mentioned on the documents are September 21, 22, 24, and 25. Luckily, whoever created this document also included the day of the week (i.e., Saturday, September 21). Using a handy historical calendar, we were able to determine the year to be 1918.
We think that the document depicts a scene that took place shortly after Hemingway's time as an American Red Cross (ARC) ambulance driver in Italy in June and July of 1918.
Background
Hemingway was assigned to ARC Section Four along with William Horne, Howie Jenkins, and Theodore Brumback (Baker 41). Based on nicknames Hemingway used for these friends in his correspondence, we suspect they appear in this document as Bill, Jenks, and Brummy, respectively.
Around midnight on July 8, 1918, Hemingway was severely injured by an exploding canister while delivering "a supply of cigarettes, chocolate, and postcards for the soldiers" (Baker 44).
Hemingway recovered in a hospital in Milan, where he fell in love with a nurse named Agnes Hannah von Kurowsky, the model for Catherine Barkley in A Farewell to Arms.
In late September 1918, Hemingway was healthy enough to go on holiday to the Gran Hotel Stresa on Lago Maggiore with his companion Johnny Miller, ARC ambulance driver for Sections Two and Three (Baker 51).
Questions
Based on the drawing of the envelope with their nicknames, it is possible that Bill Horne, Theodore Brumback, and Howie Jenkins drew this puzzle about their Red Cross activities to send to Hemingway while he was in the hospital. Bill Horne had also been recuperating in the hospital alongside Hemingway for three weeks in August 1918 (Baker 48). What do you think about this possibility? Who do you think created the document?
Do you recognize the people and scenes depicted in the document? And can you tell us how you know that?
Our cap, Bates probably refers to Captain Robert W. Bates. He was Field Inspector of Ambulances for the American Red Cross (Baker 48). Do you agree?
Jimmy probably refers to Jim Gamble. He was American Red Cross Inspector of Rolling Canteens (Baker 48). Do you agree?
The document is composed of three one-sided pages with no page numbers. Do you think the above images represent the original order of the document? Why or why not?
Do you know who the following people are?

Barney
Henry
The Other Henry
Blakeley
Corp

Do you know what the following terms mean?

w.k. raven
Porritt
Spumanti
Fiamifaro
We appreciate your help describing this exciting Hemingway document. Enjoy!
---
References
Baker, Carlos. Ernest Hemingway: A Life Story. New York: Scribner, 1969.
"Historical Calendar." Miscellany: Miscellaneous Technical Articles by AR Collins. ARC.id.au. Web. 14 May 2012. <http://www.arc.id.au/Calendar.html>.