By Stacey Flores Chandler, Reference Archivist
For this year's Asian American/Pacific Islander (AAPI) Heritage Month, we're spotlighting a few of the many people of AAPI heritage whose stories are documented in the archives at the John F. Kennedy Presidential Library (and you can check out our first post here: Asian/Pacific American Heritage Month: Solving an Archival Mystery). This week, we're taking a look at the life and work of California Congressman Dalip Singh "Judge" Saund, whose 1956 election to the United States Congress broke multiple barriers: Saund was the first Asian American, the first Indian American, the first Indian immigrant, and the first Sikh American to be elected to Congress.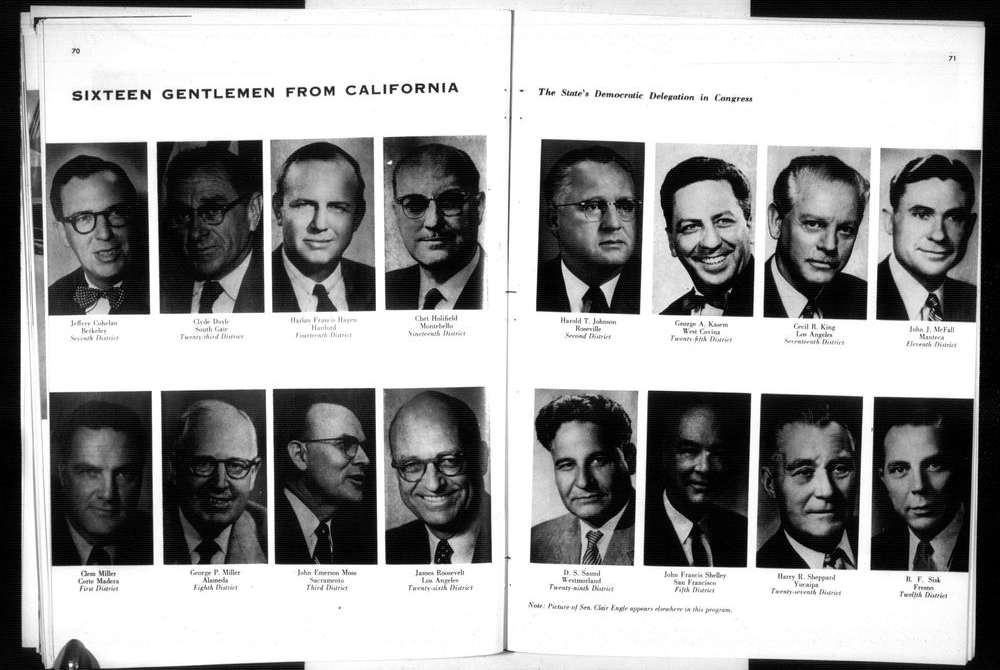 In 1919, D.S. Saund finished college at the University of Punjab in India and moved to California, working in canning factories while he studied at Berkeley. After earning a PhD in mathematics, Saund later wrote, he found that his opportunities were limited and decided to join fellow Indian immigrants working in agriculture:
I was aware of the considerable prejudice against the people of Asia in California and knew that few opportunities existed for me or people of my nationality in the state at that time. I was not a citizen and could not become one. The only way Indians in California could make a living at that time was to join with others who had settled in various parts of the state as farmers.

D.S. Saund, Congressman From India
By the early 1940s, Indian immigrants were still barred from becoming U.S. citizens, and "alien land laws" prohibited Asian immigrants from owning farmland in many states, including California. Saund – who'd leased and farmed land under an American friend's name for years – founded the grassroots India Association of America, dedicated to lobbying Congress to change the laws. With the organization's advocacy, a 1946 bill finally made it possible for Indian immigrants to become U.S. citizens, and Saund was naturalized in 1949. In a race that included attacks based on his race and Sikh faith, Saund was elected as judge of the Westmorland Judicial District in the early 1950s; a few years later, he ran as the Democratic candidate for U.S. Congress from California's 29th District – and won. His campaign brochure included an endorsement from then-Senator John F. Kennedy:
Judge D.S. Saund has proved conclusively his understanding of and devotion to the basic meaning of our American ideals. After reading the moving story of his tireless and patient struggle to attain full citizenship rights for his countrymen and for himself, you will understand a measure of the love he bears for his America and for her people. We need this man's wisdom and loyalty in the Congress of the United States. The election of Judge D.S. Saund will promote international goodwill and greatly advance the cause of world peace.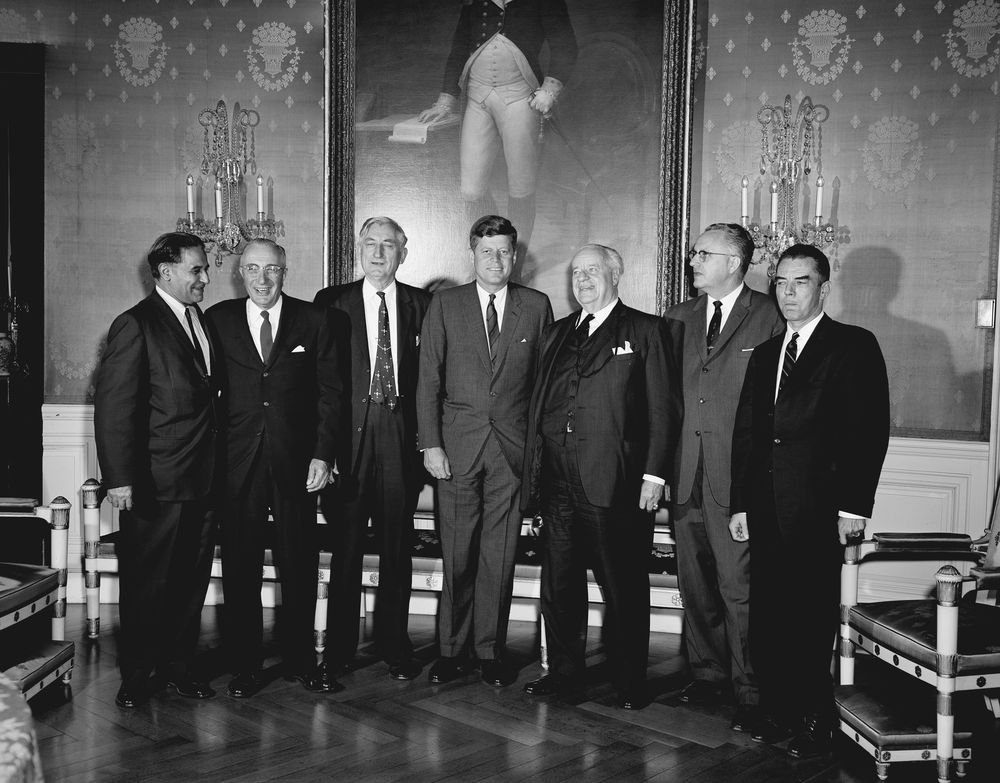 After Kennedy's own election to the U.S. Presidency in 1960, Saund typically voted in line with the new Administration's preferred policies. But in August 1961, Saund spoke out against a Kennedy Administration proposal that would've given the President power to commit to multi-year foreign aid packages without getting annual re-approval from Congress. On the House floor, Saund argued for more flexibility in the way the U.S. distributed foreign aid, saying "There are glaring instances where our aid has helped to make the rich richer and the poor poorer. And then we wonder why the people of the underdeveloped areas of the world do not appreciate the help of Uncle Sam."
In addition to his membership on the House Foreign Affairs Committee, Saund was appointed Vice Chairman of the first Mexico-United States Interparliamentary Group, made up of members of the U.S. and Mexican Congresses. The group focused on discussing issues of importance to both countries, including immigration, agriculture, and cultural exchange.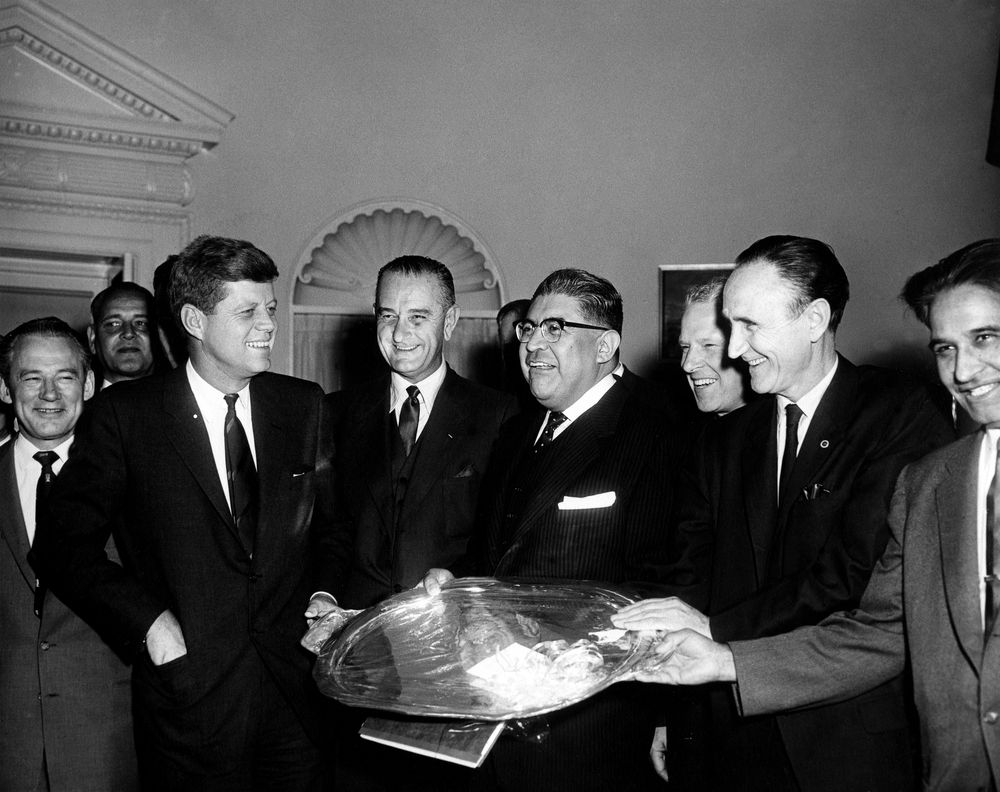 Saund was also active on agriculture and farm labor issues; he was a member of the House Interior and Insular Affairs Committee, and his visits and letters to the White House often reflect his advocacy on behalf of California farmers.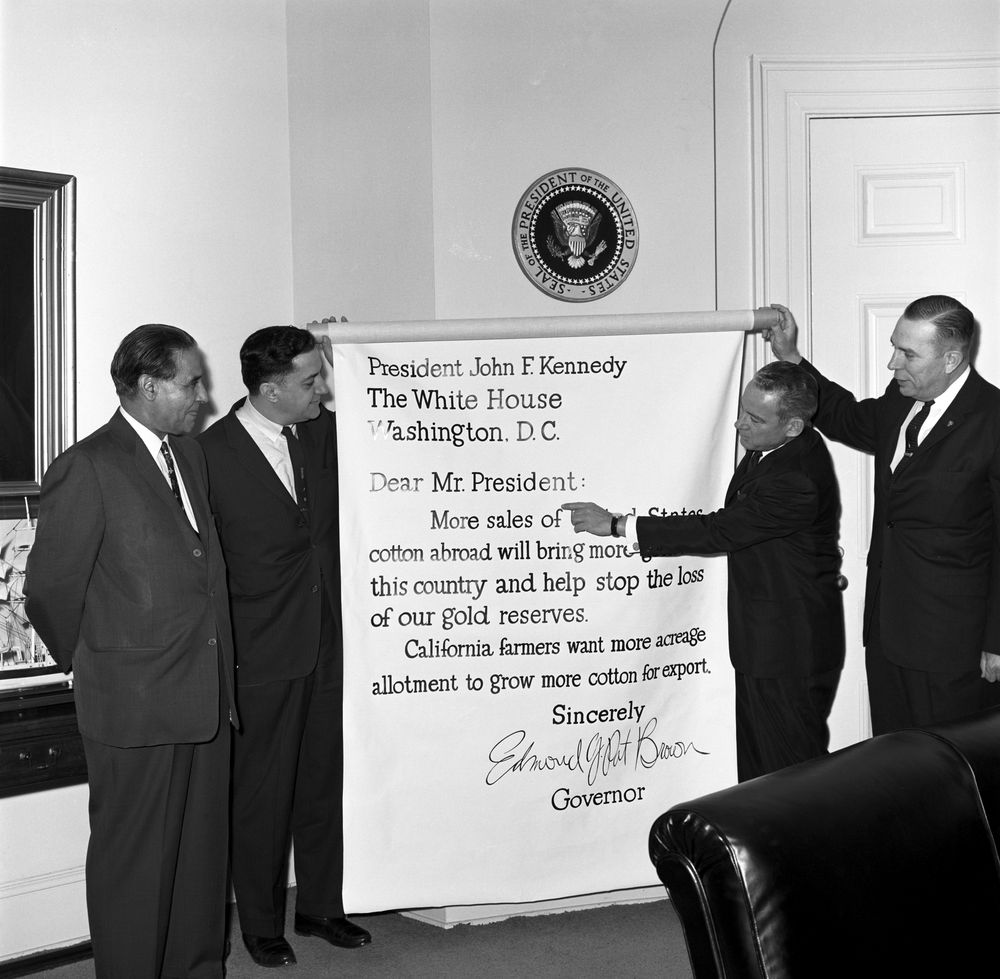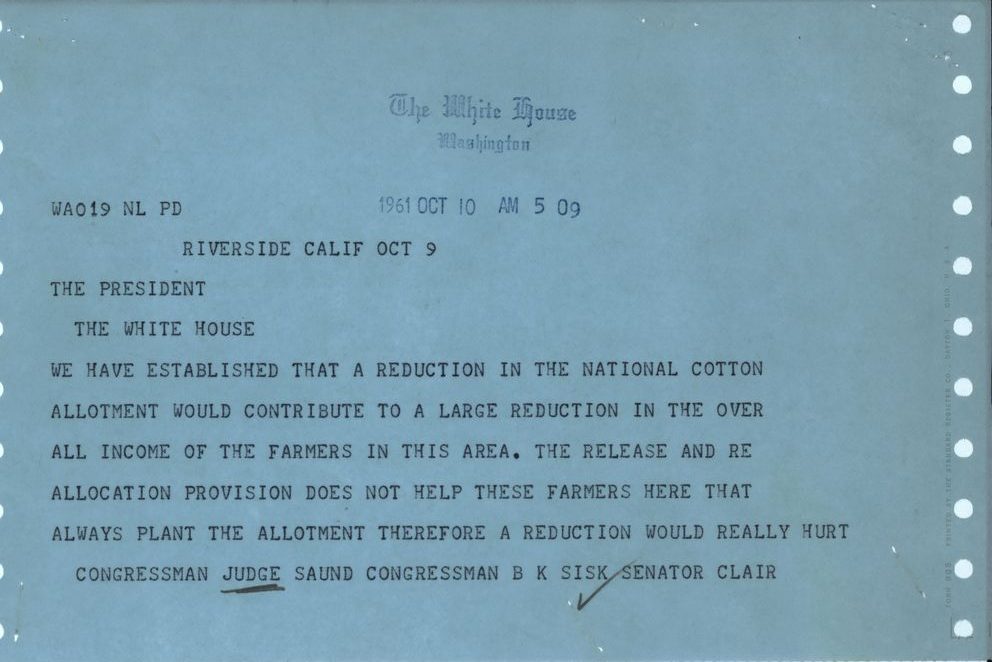 In his memoir Congressman from India, Saund wrote in support of the mid-20th century African American civil rights movement: "There is no room in the United States of America for second-class citizenship." At the JFK Library, we're committed to preserving the records that document Saund's voice in Congress, as well as the legacy of his work to secure rights for all Indian immigrants and Indian Americans who would follow him.
You can read more about the life and work of Dalip Singh Saund through the U.S. House of Representatives Office of the Historian/Office of Art and Archives and the South Asian American Digital Archive (SAADA).