By Madeline Moison, Graduate Student Intern (UMass Boston)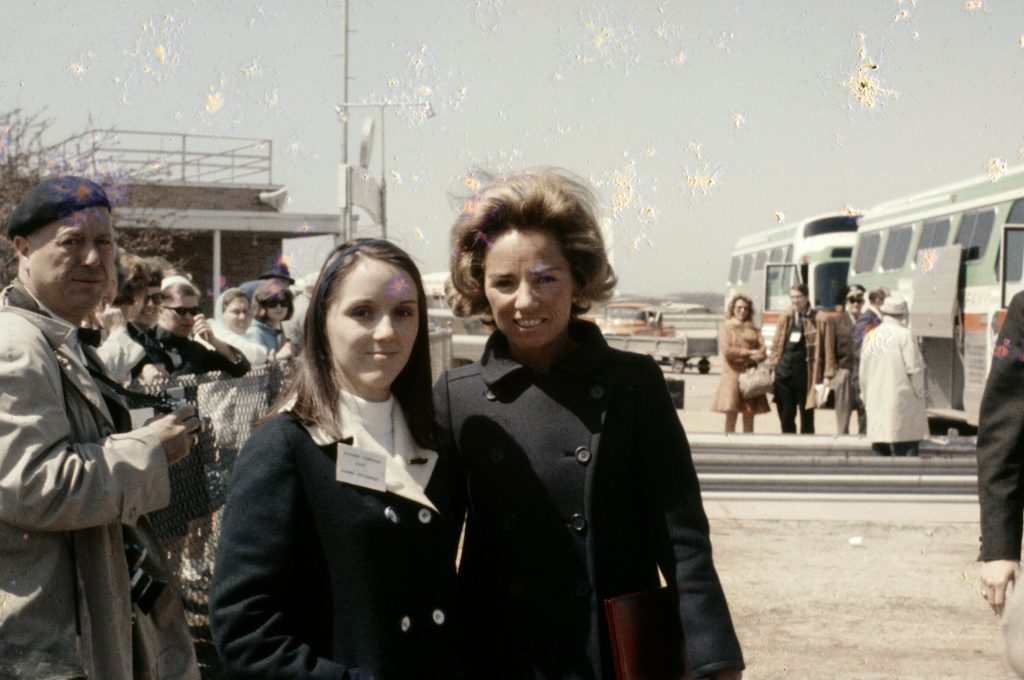 The John F. Kennedy Presidential Library and Museum is pleased to announce the opening of the Patnaude Family Collection. In the spring of 1968, Dianne and Raymond Patnaude traveled with Senator Robert F. Kennedy and Ethel Kennedy as they campaigned throughout Northern Indiana in the presidential primary. Dianne took a leave of absence from her studies and Raymond borrowed some camera equipment from his father, who ran a local photography studio in South Bend. The Patnaudes captured images of speeches, motorcades, crowds, and the efforts made by campaign staffers behind the scenes on the campaign trail.
The collection is approximately 0.504 cubic feet and is comprised of 175 Anscochrome and Ektachrome 35mm color slides. Senator Kennedy's visit to the University of Notre Dame on April 4, 1968 is well documented in this collection. The Patnaudes were granted access to the airport tarmac for the Senator's arrival, rode along in the motorcade to the University, and were with the candidate as he addressed students and faculty.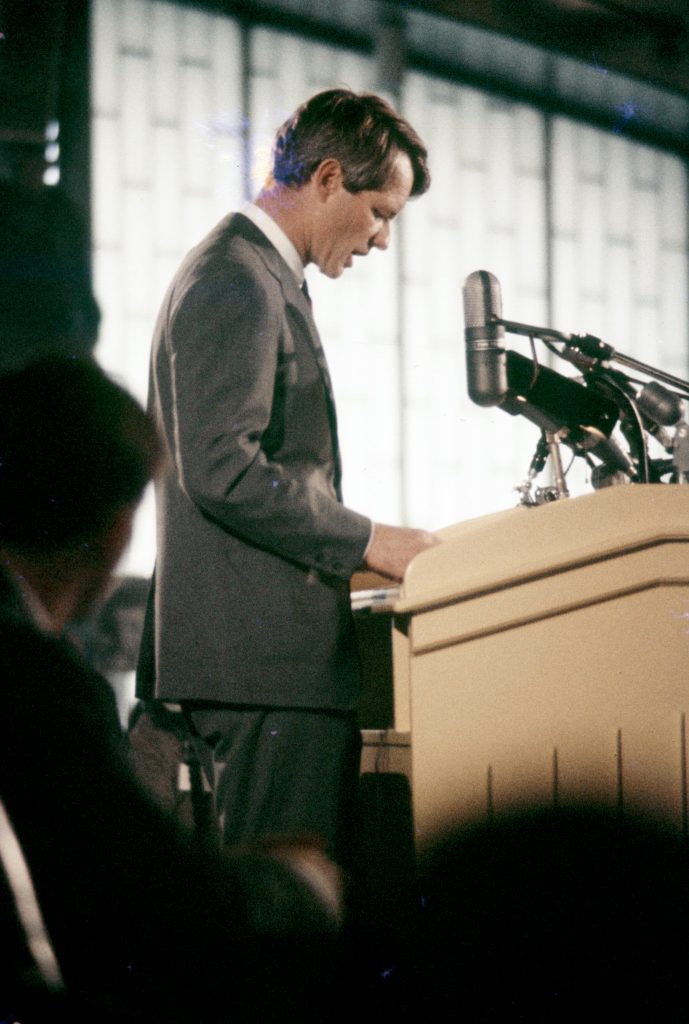 On the final day before the primary election, the Patnaudes accompanied campaign staff and the presidential-hopeful on a one day, six-stop bus tour of Northern Indiana. In between Kennedy's speeches and rallies, they documented some quieter moments on the campaign trail.
The collection also contains images of primary election night at Robert F. Kennedy's campaign headquarters in Indianapolis. While the Patnaudes captured the typical headquarter crowds and Senator Kennedy's victory speech (he won with 42% of the vote), they took care to capture the waiting that takes place as the votes are counted.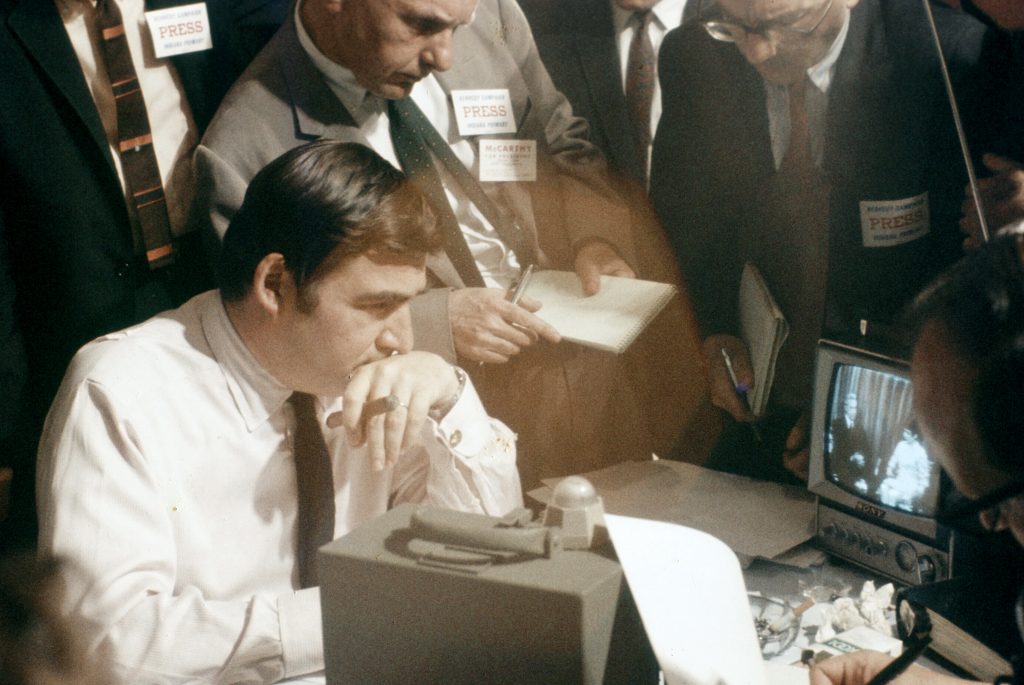 Not only does this collection offer researchers additional materials to study Senator Robert F. Kennedy's 1968 presidential campaign, it provides an interesting view of life on the campaign trail. A detailed guide to the Patnaude Family Collection is available on our website.