By Nicola Mantzaris and Laura Kintz, Photographic Metadata Catalogers
Members of the public engage with archival collections at the JFK Library in a variety of ways – from the physical experience of our museum spaces to the virtual exploration of our materials online. As photographic metadata catalogers, we often hear from this community. Many send emails to our reference archivists, identifying people and places in the photos from the White House Photographs collection. Others share their local or personal connections with colleagues in the Education Department during museum tours. Some even respond to our very own outreach projects and requests for help with unidentified persons.
As we continue to work on a growing queue of identifications from the public, we thought we would share a few examples of these invaluable contributions to the historical record: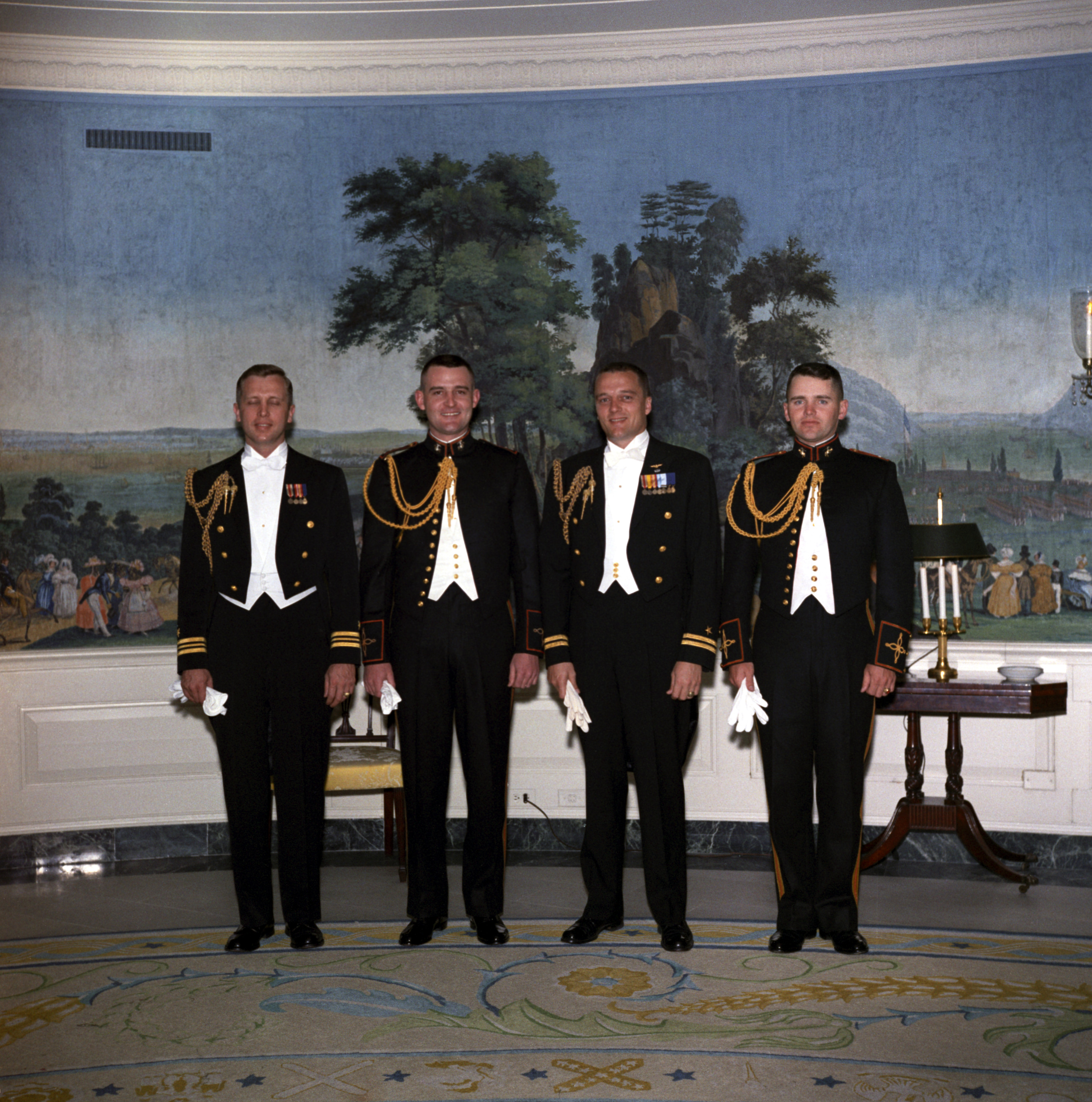 Lieutenant Ronald Scott Purvis: A relative of Ronald Scott Purvis sent an email to the Research Department identifying him as the White House Social Aide who stands second from the right in this photograph. Lieutenant Commander Purvis was a naval aviator who was stationed in Antarctica in the late 1950s, and during this time, he became the first U.S. government official to parachute onto the Antarctic continent. To honor this achievement, the Advisory Committee on Antarctic Names gave the name Purvis Peak to a mountain located in that continent's Victoria Land region.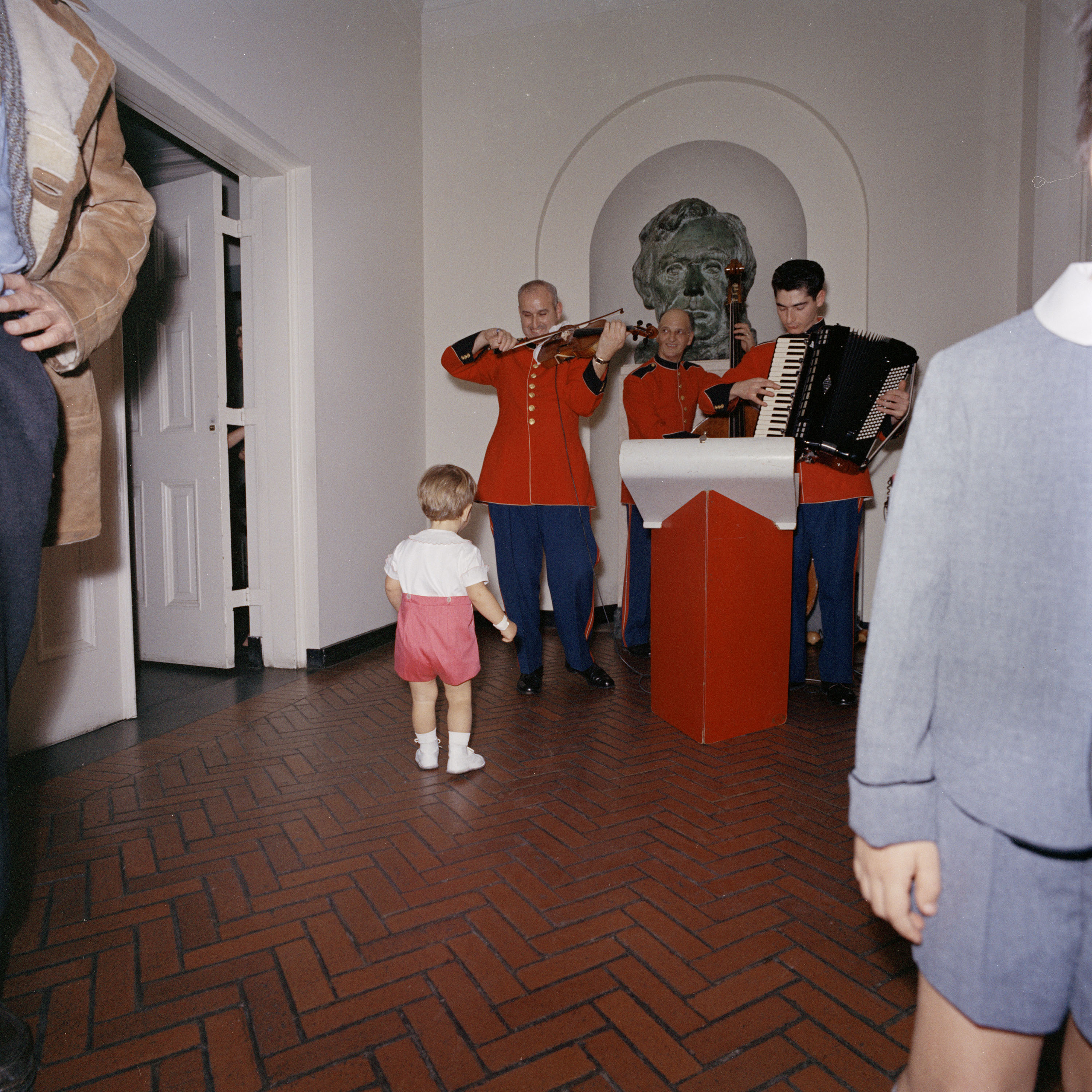 Sergeant Major Charles Vincent Corrado: During an on-site visit, a Boston College High School student informed one of the Library's Education Specialists that his grandfather appears in a photograph in one of the museum galleries. Sergeant Major Charles Vincent Corrado, a Boston native and Vietnam War veteran, plays the accordion in this photo. At the time of his death, he was the longest serving member of the United States Marine Band.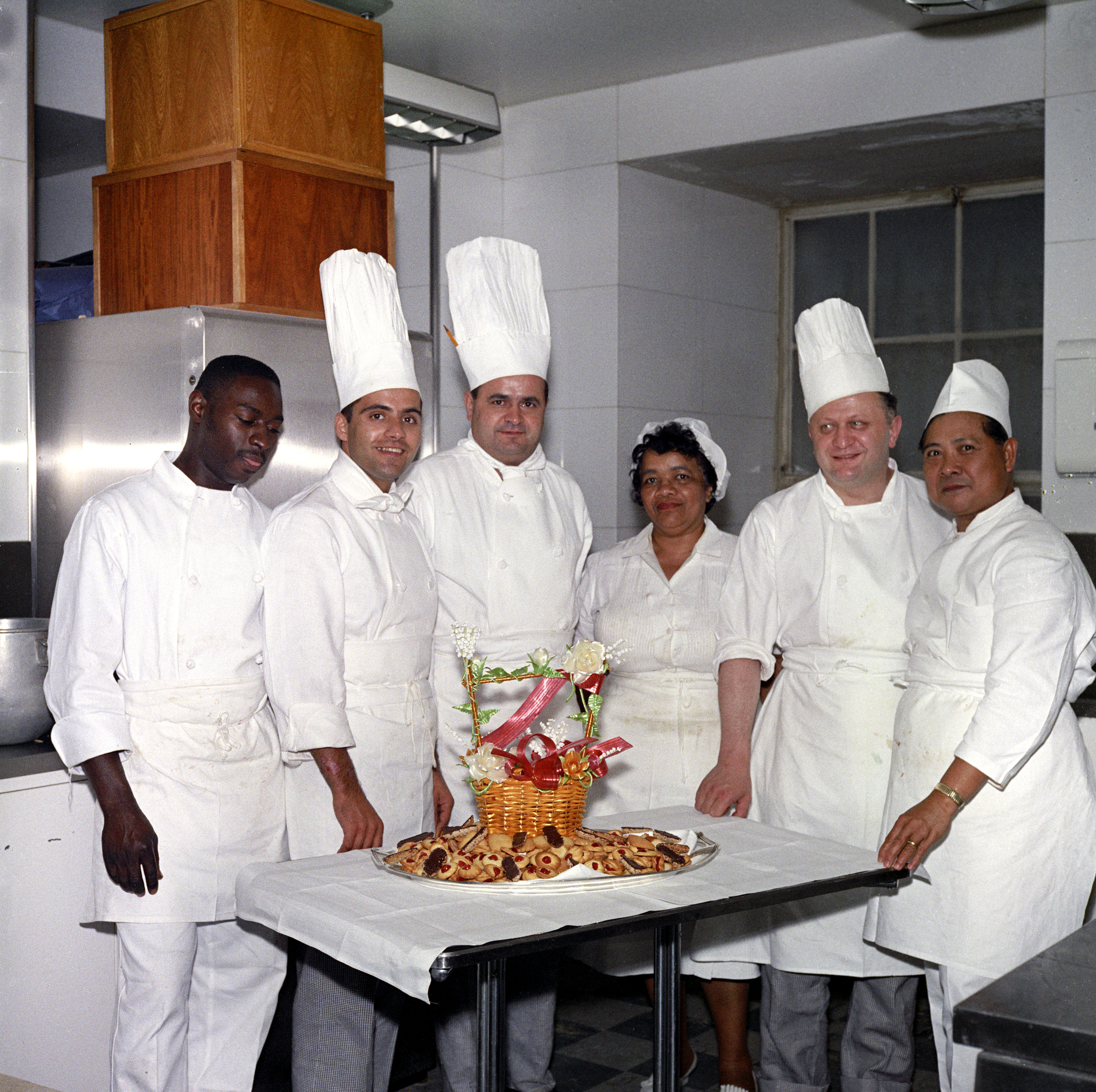 Eserline Dewberry and Raymond Jackson: Adrian Miller, author of the book 'The President's Kitchen Cabinet: The Story of the African Americans Who Have Fed Our First Families, from the Washingtons to the Obamas,' helped identify Assistant Cooks Eserline Dewberry and Raymond Jackson in this photo. They are third from right and first from left, respectively. Miller had commented on our Flickr "Who am I?" outreach project from a few years back.

Eserline Dewberry was a culinary professional at the White House during six administrations, including John F. Kennedy, Lyndon Baines Johnson, Richard M. Nixon, Gerald R. Ford, James E. Carter, and Ronald Reagan. Raymond Jackson also worked during the John F. Kennedy and Lyndon Baines Johnson Presidential administrations.