By Elyse Fox and Nicola Mantzaris, Metadata Catalogers
Professional conferences, such as the Society of American Archivists (SAA) annual conference, offer archivists the opportunity to come together, share experiences, and present on a variety of topics affecting archival practice. One topic of interest at this year's SAA conference examined the role of archives in documenting, protecting, and mitigating the effects of climate change.
Institutions have long been concerned with environmental impacts on collections: how the environment impacts storage, maintenance, conservation, and preservation (e.g., temperature and humidity control, the effects of natural disaster). While archives are increasingly susceptible to climate-related risks, the documentation contained within archival holdings also bear witness to the effects of climate change, providing evidence of change over long periods of time.
During the course of cataloging recently digitized photos from the Kennedy family's 1938 trip to Switzerland, we came across an image of a young Robert F. Kennedy standing in front of the Rhone Glacier.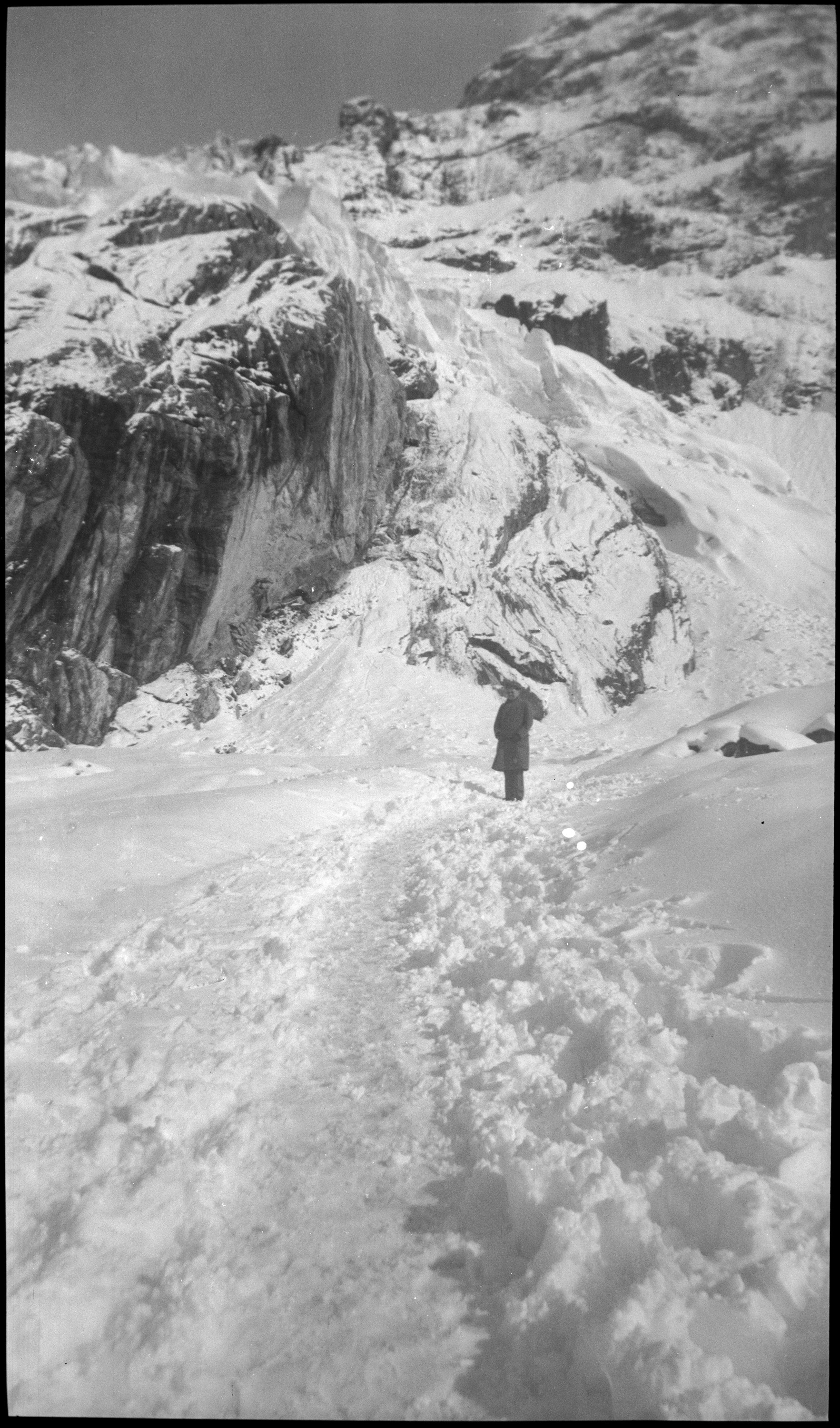 It's no surprise that the Kennedy family snapped a pic at the site of the glacier during one of their travels abroad. The Rhone Glacier, one of the largest glaciers in the Swiss Alps, has been a popular tourist attraction since the middle of the nineteenth century.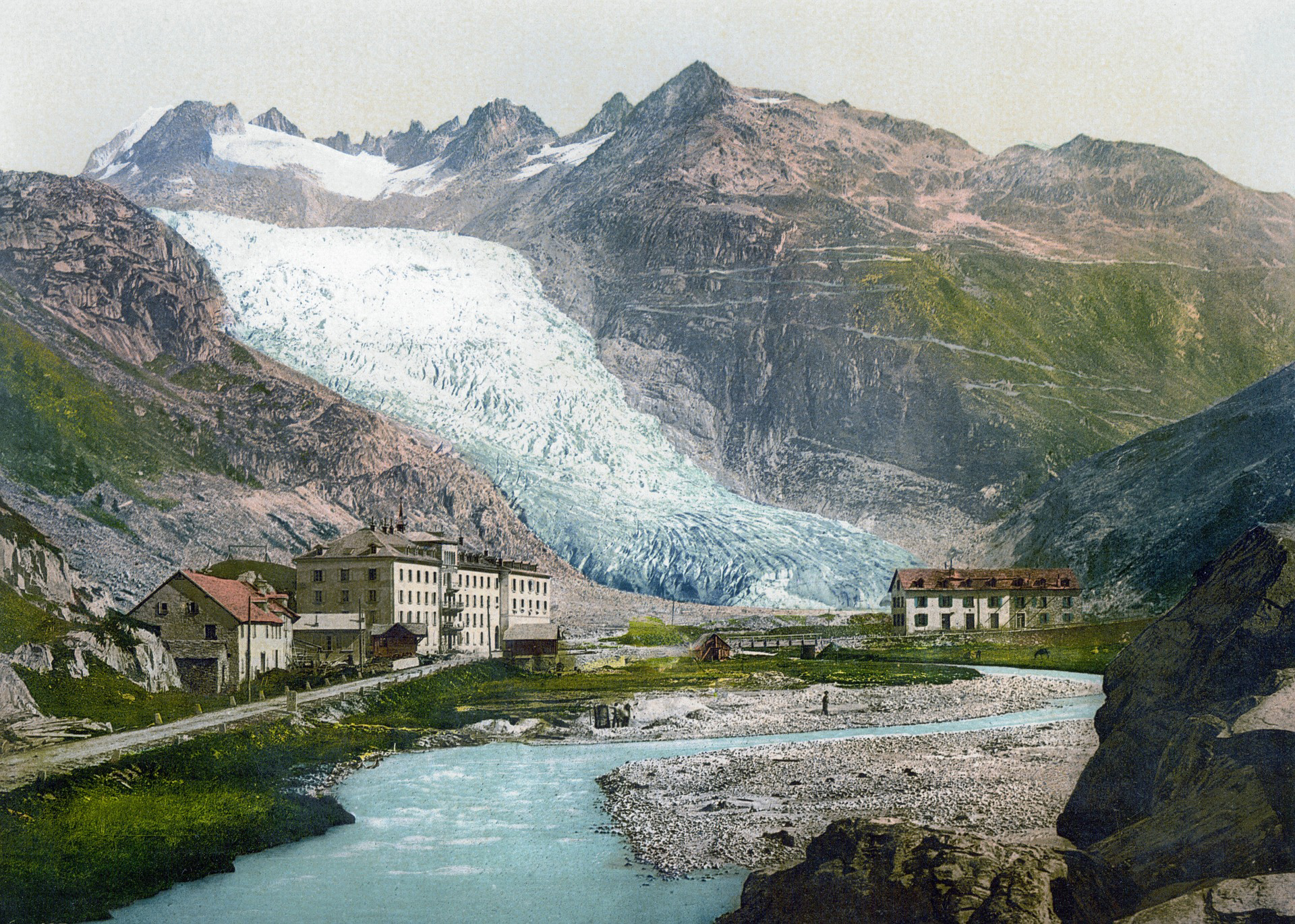 Over the past 150-plus years, the glacier has retreated significantly in response to changes in the climate. The Swiss glacier monitoring network GLAMOS has gathered data measuring the glacier's variations in length between 1879 and 2015.¹ For the past ten years, photographer Simon Oberli has documented its loss of mass and length in an interactive representation of comparison photographs.² The local Swiss community has recently undertaken unique conservation efforts, including covering the glacier in UV-resistant fleece blankets to help slow the melting of the rapidly retreating ice.³
Archival records like the historic photograph from the Kennedy Family Collection capture a moment in time, representing a keepsake from a family vacation; yet when viewed through a different lens, such records can take on new meanings and provide important if unintended evidence to future generations of researchers.
SOURCES
1. GLAMOS Glacier Monitoring Network. (n.d.). Retrieved September 07, 2017, from http://glaciology.ethz.ch/messnetz/glaciers/rhone.html
2. Oberli, S. (n.d.). Before/after comparison photo of Rhone glacier (Valais, Swiss Alps). Retrieved September 07, 2017, from http://www.gletschervergleiche.ch/Pages/ImageCompareDet.aspx?Id=33
3. Mallonee, L. (2016, November 06). Switzerland Tries to Save a Glacier by Covering It in Blankets. Retrieved September 07, 2017, from https://www.wired.com/2016/11/stefan-schlumpf-hidden-landscapes-rhone-glacier/